Tenants ordered to evacuate Kericho buildings declared unsafe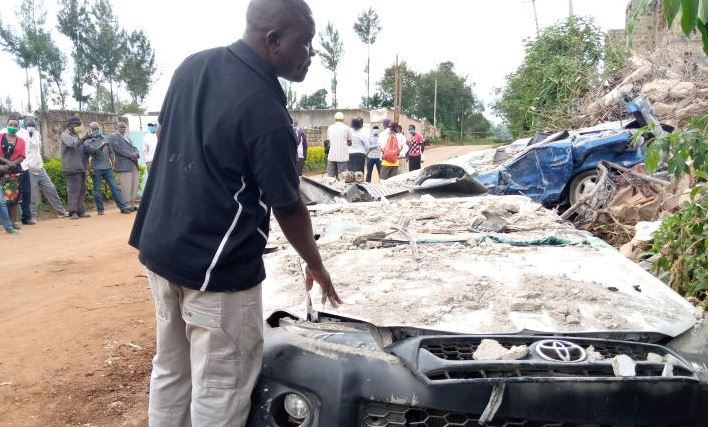 Tenants of two apartment blocks adjacent to one that collapsed in Kericho town have been ordered out.
The National Construction Authority (NCA) and Kericho County government declared the buildings at Tebs View Court that housed 69 tenants unsafe for occupation, following the Tuesday incident in which a seven-year-old boy died.
Housing executive Barnabas Ngeno condemned the three- and four-storey buildings after an analysis revealed that they were not structurally sound.
"The design of the remaining building blocks were drawn by the same architect and constructed by the same contractor using the same materials and in the same environment as the building block that collapsed on Tuesday night," said Ngeno in a notice to the tenants.
"That being the case, we have decided that every tenant in the building must move out immediately to avoid another calamity."
Ngeno spoke as a team from the KDF Disaster Response Unit cleared the rubble at the collapsed building.