Varsity seeks access to frozen accounts to pay salaries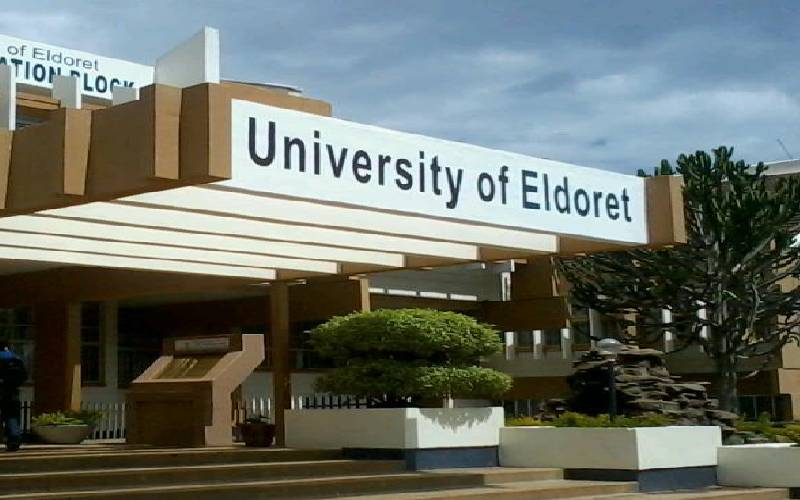 The University of Eldoret is seeking court orders to free its accounts frozen over a Sh38 million debt owed to two senior staff who were unlawfully dismissed.
The university had filed a review application at the Employment and Labour Relations Court in Nakuru seeking to access money at their National Bank of Kenya account, Eldoret Branch to pay salaries, among other expenses.
On May 19, the court ordered money in the bank account be attached to answer a decree sum of Sh38, 903,116 owed to Professor Ezekiel Kiprop and Hosea Sitienei.
Yesterday, the university pleaded with Justice Monica Mbaru to unfreeze the account that has Sh269 million saying it is unable to pay salaries of over 1,200 staff who are not a party to the proceedings and whose salaries are due.
Kiprop and Sitienei had sued the university for unfair dismissal and were awarded Sh38,903,126.60. They were suspended following a strike at the university in 2015.
On October 18, 2018, the Court of Appeal ruled in their favour and found that the termination of their employment by the university was null and void.
On July 9, 2019, the Employment and Labour Relations Court ordered the university to pay the two Sh38 million in accrued salaries based on their last pay amounts and taking into account the applicable contracts and collective bargain agreements and notices, among other awards.
Justice Mbaru will today make a ruling on whether the management of University of Eldoret would be allowed to partially access it's frozen bank account.