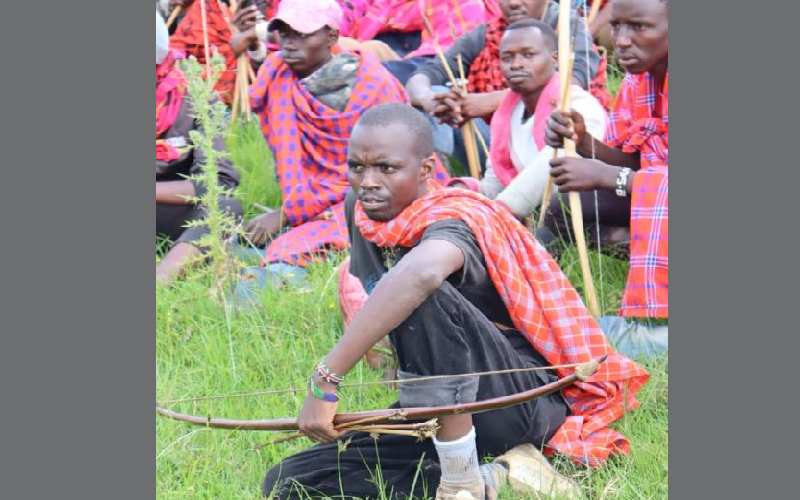 An uneasy calm has returned to troubled Narok South where violent conflicts between local communities had erupted, leaving eight people dead and more than 20 houses razed down. Dozens others were injured in the skirmshes.
Area Deputy County Commissioner Felix Kisalu said in past four days, no incident has been reported in Ololoipang'i and Olooruasi villages following deployment of security personnel to the area.
Yesterday, authorities issued a three-day ultimatum to residents in possession of illegal weapons to surrender them or face forceful disarmament.
"We held a series of meetings at the affected areas and residents agreed to turn in their weapons, and that is why we gave them three days to surrender them or face forceful disarmament," said the administrator.
He said the security personnel and chiefs will go from door to door to collect the weapons should residents fail to surrender them within the stipulated time.
The move comes barely days after the Rift Valley Regional Coordinator George Natembeya toured the area at the height of the violence and revealed that majority of the deaths were caused by gun wounds indicating presence of illegal arms in the hands of the locals.
During a spot check over the weekend in the affected areas including Ololoipang'i, Olooruasi, Nkoben, Mekenyu and Olashapani revealed that relative calm had returned and people were slowly going back to their normal lives.
The administrator's sentiments were echoed by Narok Peace Task Force Chairman Bishop Peter Nakola who called on the government to mop up all illegal firearms and other crude weapons in the hands of civilians.
Underlying issues
Bishop Nakola also asked the government to investigate the underlying issues behind the skirmishes expressing fears that cattle theft was being used as a scapegoat for the tribal flare ups.
"How is it that people are killing each other because of one stolen cow? Innocent lives should not be lost because of a cow. I believe there could be some other underlying issues that the government should get into the bottom and tell us," said Nakola.