Refugee beat roadblocks from Kakuma to Eastleigh and back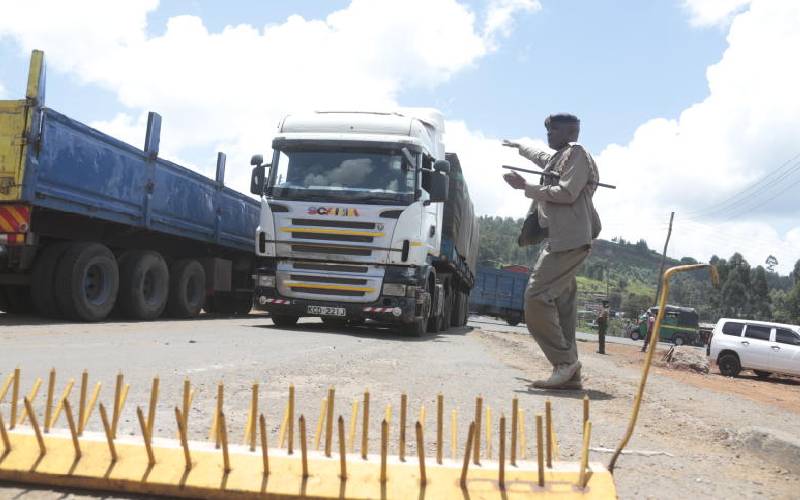 A 32-year-old refugee dodged several police road blocks and travelled 1,400 kilometres by road from Kakuma refugee camp to Nairobi to rescue his sister and baby and sneak them back to Turkana County.
The man not only breached the barriers mounted by security officers in Rironi, but walked past 10 roadblocks to enter Eastleigh, which is an epicentre for Covid-19 and has been placed under partial lockdown.
His adventure was discovered when he arrived in Kakuma accompanied by his 31-year-old sister with her child, who he had gone to evacuate from Eastleigh. He was just about to sneak into the refugee camp at night when he was stopped.
Tested positive
When he was subjected to coronavirus test, his sample returned positive results. It is suspected the victim contracted Covid-19 in Eastleigh before returning to Turkana.
Yesterday, the refugee camp was a hive of activities as health workers from the Turkana County kicked off contact tracing.
Deputy Governor Peter Lotethiro, who heads the county Covid-19 response team, said the refugee who tested positive for the disease is a Somali national. The patient was among 25 people whose samples were taken for testing on Friday.
According to Mr Lotethiro, the patient was being held at Kakuma isolation centre since May 13 when his sample was collected. Lotethiro said the refugee made the daring trip from Eastleigh to Kakuma on May 10.
"The taxi driver used the Mai Mahiu route and eventually made it to Lodwar through Eldoret. They entered Turkana through Kainuk, at the border of West Pokot and Turkana, at night," Lotethiro noted.
"On the same night, the taxi travelled to Kakuma and was intercepted at a road block in Lokore, a short distance away from Kakuma town. They were questioned by the security officers and claimed to have taken the child to hospital in Lodwar and Kitale, and were returning home."
The deputy governor said security officers got suspicious and alerted the public health team as they escorted the occupants of the vehicle to a quarantine facility at the Kakuma isolation centre.
Lotethiro said after a check was done at the Lodwar County Referral Hospital to verify the story given earlier, it was discovered to be a lie.
Contact tracing
Turkana health executive Jane Ajele said 22 direct contacts of the confirmed Covid-19 case have been successfully traced and placed under quarantine.
Ms Ajele also expressed fears of fast spread of the disease in the camp owing to overcrowding.
"From now, working with UNHCR and the national government, we shall be looking into a possibility of restricting movements in and outside the camp," she said.
Forced quarantine
Meanwhile, authorities in Elgeyo Marakwet have forced a retired Kenya Defence Forces soldier and his son, who travelled from Nairobi on Sunday night, into quarantine.
The 58-year-old soldier and his 35-year-old son arrived at Kilima village in Marakwet West constituency at about 10.30pm.
On Monday, locals alerted security officers who arrested the duo and took them to a quarantine centre at the Iten County Referral Hospital.
Kilima sub-location Chief Abraham Chemisto said the duo travelled to the village in a lorry but failed to explain how they dodged police along the Nairobi-Eldoret highway.
"They told us they were coming to pick potatoes but they could not produce a clearance certificate that is why they were picked by the police and public health officials and taken into quarantine," Mr Chemisto said.