Nakuru MCAs risk life, meet for money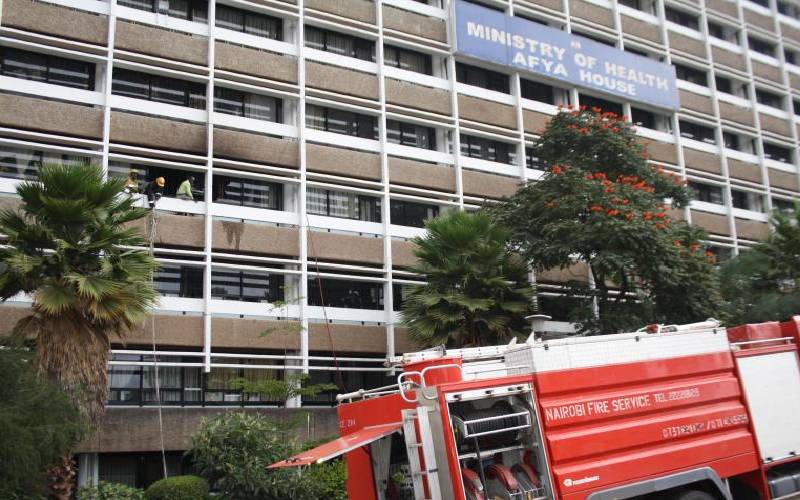 A total of 74 members of County Assembly from Nakuru are on the spot for allegedly flouting public health regulations by attending a seminar in Naivasha.
One of the county's senior official, speaking to The Standard on condition of anonymity, said the 74 ward representatives converged at a Naivasha hotel last week for a Covid-19 seminar.
He said thy did this in total disregard of guidelines, rules and regulations put in place by the Ministry of Health to contain the spread of the deadly virus.
According to the official, the recklessness and total disregard for the guidelines was largely motivated by the Sh14,500 that they collected per day as allowance for the five days.
"There were also staff from the executive and the assembly who attended as administrative support group for the training in total disregard of the Covid-19 rules," said the official.
Another source who attended the meeting said: "This is making it very hard to send the right message about the importance of following guidelines on staying home and staying safe."
The source added that before the training got underway, the ward representatives signed the attendance sheet, collected their Sh14,500 daily allowances and some could be heard celebrating that finally they had gotten money to spend in the current harsh economic times.
Clerk to the Assembly Joseph Malinda was unavailable to respond to our calls or reply to our text messages on the issue.
However, Speaker Joel Kairu defended his members, saying they observed social distance rule during the seminar.
"We are not stupid to disregard social distancing. One could have seen many vehicles parked there, but it does not mean they were all in one meeting," said Kairu.
He added the seminar was conducted with the members divided into multiple groups.
"The seminar took place in a hall with a 500-sitting capacity. We ensured only 15 members were in at a time, with each session taking a maximum of one hour," said Kairu.
Kairu, however, could not confirm or deny claims that the members signed allowances for a week while the seminar only took two days.
"Am not aware of such happening at the assembly. It has not been brought to my attention before, but I will find out," said Kairu.
Civil rights groups have been criticising the county government for failure to take social distancing and other measures seriously. "We are reliably informed the MCAs will soon hold another Covid-19 seminar in Kisumu," said Simon Nasieku, an activist.