Bodies of officers in flood tragedy recovered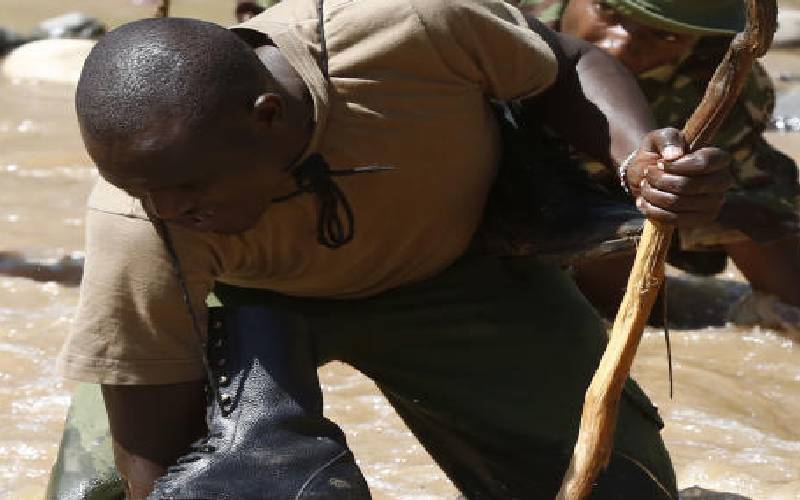 The body of an officer who drowned alongside six others in Baringo County on Thursday last week was yesterday retrieved.
A group of 12 officers from the Anti Stock Theft Unit were crossing River Kagir when they were swept away by flash floods at the seasonal river.
According to Baringo County Commissioner Henry Wafula, this brings to seven the number of officers who died in the incident.
"On Monday evening, we retrieved another body after a four-day search. This brings the number of the dead officers to seven," Wafula said.
He said the death of the officers who were maintaining security at the volatile Yatya area in Baringo North was a big blow.
"The evening when officers were swept, we had just had a briefing in Kabarnet regarding an operation. However, they were swept while they were pushing their vehicle that got stuck at the river," he said.
The vehicle was ferrying 12 officers, three of them managed to swim across and two others rescued. They were treated at Marigat Sub-County hospital and discharged.
Wafula said some of the firearms have been retrieved.
The search operation that started on Friday last week ended with the retrieval of the four bodies.
Wafula said some of the firearms the officers had have been retrieved.