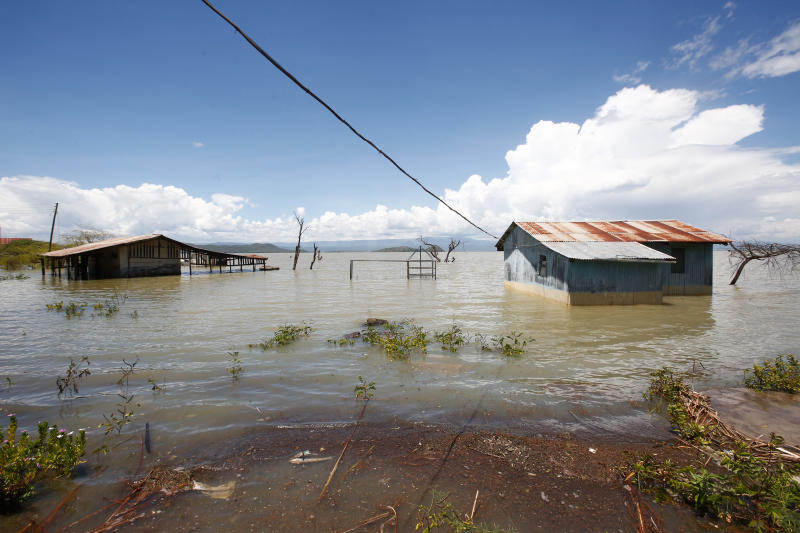 A search yesterday ended in the retrieval of a body of one of the seven police officers killed as they attempted to cross River Kagir in Baringo County on Thursday.
This brings to six the number of the bodies recovered, with one still missing after two days of search.
The operation also targeted retrieval of firearms that were lost when the officers drowned after the vehicle they were travelling in was swept 200 metres from where it was.
According to Baringo County Commissioner Henry Wafula, the search mission is on until the body of the last of the missing officers is found.
Search on
Read More
"Through a multi-agency operation, we have so far retrieved six bodies of the seven missing officers. The search is still on for the one still missing as well as their firearms. We have already found some of the firearms," he said.
Wafula said the lorry which the officers were traveling in had also been recovered. A relative of the officers whose body has not been found said they were optimistic the operation would be successful.
Noah Cheruiyot, whose body is yet to be found, is a father of two.
"We received the reports yesterday that our brother was one of the missing officers. We have been waiting for either positive or negative reports," Paul Lang'at, a close relative, said.
Nickson Cheruiyot, a brother to the missing officer, said some family members had joined the search operation.
"We will stay here until our brother is found. It is an unfortunate situation, but we hope he will be found soon," Mr Cheruiyot added.
Five other officers were rescued.
The floods in Baringo have worsened, leaving more than 2,000 people homeless. The situation has been worsened by the swelling of rivers Perkerra and Molo.
100 families affected
At Ilgarua, Marigat, about 100 families have been affected and in need of urgent help.
Murda Irrigation Scheme in Marigat has lost 400 acres of plantation, Lesenjo lost 150 and Waso Irrigation Scheme 250 acres of plantation.
The floods have also submerged key facilities like Kampi Samaki Health Centre, a church at Kampi Samaki and Fisheries department on the shores of Lake Baringo. Ngambo Secondary School is also flooded.
Christopher Isseni, a resident, said one of the submerged health centres served more than 3,000 locals.
Rongena and Lokorosi islands in Lake Baringo have also been submerged.
Currently Kampi Samaki, Ngenyin, Loruk, Komolion, Rugus, Kiserian, Ng'ambo and Salabani villages are at risk of being submerged as Lake Baringo continues to swell.