Four children killed as heavy rainfall leaves trail of misery- Photos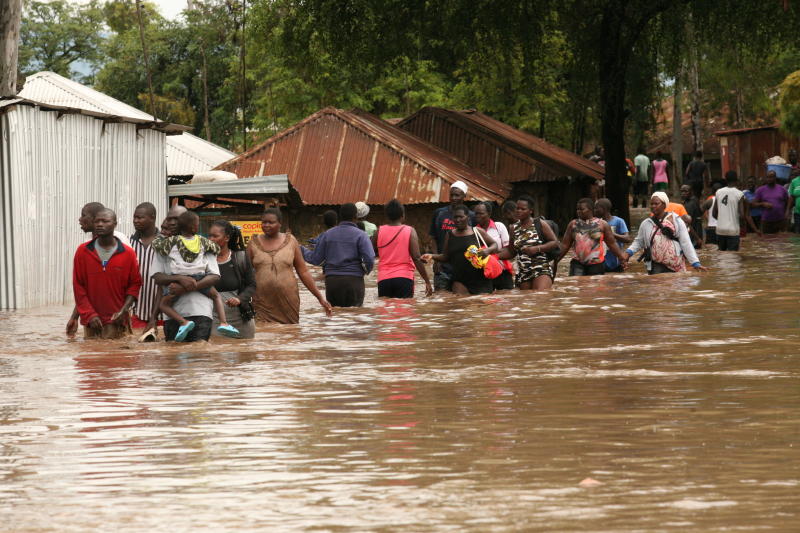 The torrential rains being witnessed in different parts of the country have led to the death of four children in Kericho, and left thousands of families without their homes. Crops worth millions of shillings have also been destroyed.
Tragedy hit the villages of Nyasake and Kipkurin in Kipkelion West after a mudslide claimed the lives of four children on Monday.
Kericho County Commissioner Moses Mbaruku said two siblings aged 12 and 15 died in Nyasake village in Kamasian Ward after a heavy downpour that lasted six hours. This caused a mudslide that knocked down homes and swept the children away.
The third child, a six-year-old, died at Kipkurin village in Kunyak Ward, while a 14-year-old boy was swept away as he tried crossing Rwandet River in the same ward.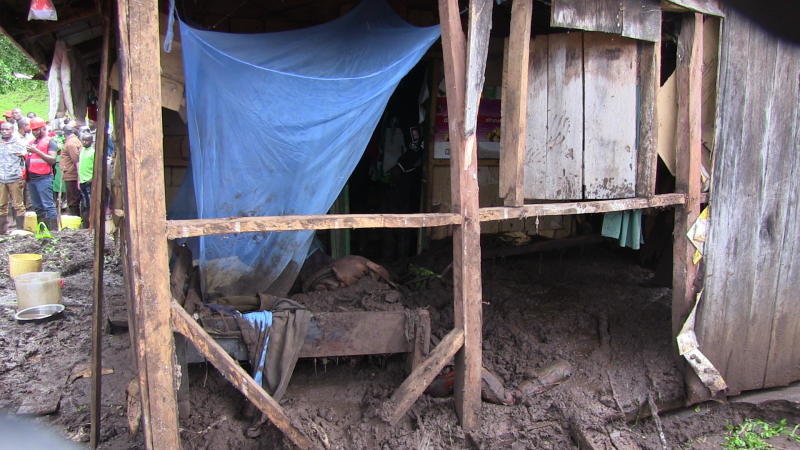 A team led by Mr Mbaruku, Kipkelion West MP Hillary Koskei, and MCAs Hezron Kipngeno (Chilchila) and David Rono (Kunyak) spent hours trekking to homesteads to console bereaved families.
The roads had been rendered impassable, meaning people had to walk for hours to reach the area.
The Standard met Peter Mutai at his home in Kunyak after a four-kilometre walk.
An overwhelmed Mr Mutai could not believe that his second-born daughter, Miriam Chepngetich, was no more.
The body of the six-year-old girl had been laid outside his timber house wrapped in dirty blankets after Mutai and good Samaritans finally managed to dig it out from the thick mud and debris.
"It was raining heavily and Chepngetich was asleep in the bedroom at around 6.30pm when the landslide occurred. Mud, rocks and tree stumps rolled down the slope. I only manage to save my lastborn," said Mutai.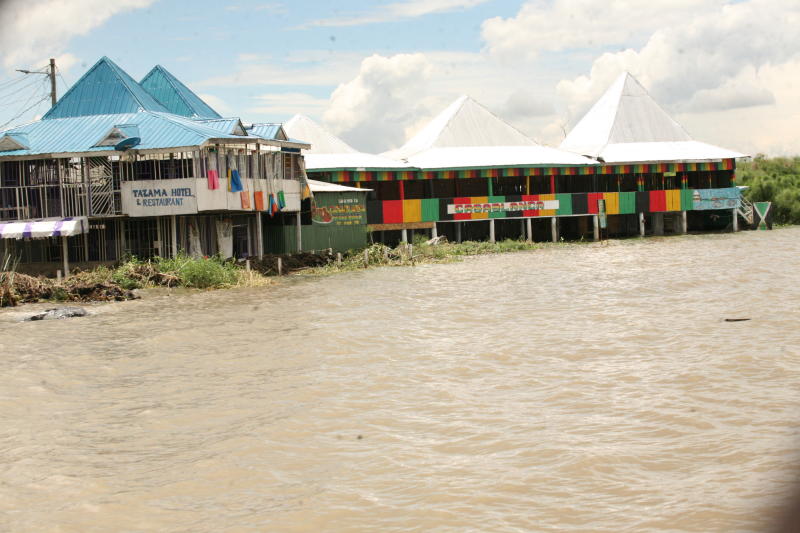 At the same time, a fourth-year student was airlifted to the Moi Teaching and Referral Hospital after she was rescued from the deluge following deadly landslides in Chesegon, West Pokot County. As of Monday, the death toll stood at 12.
The student, identified as Nancy Chepyatich by locals, was found a few kilometres from the epicentre of the landslides on Monday during a search and recovery mission.
Samson Lopolian, who was part of the search team, said they were looking for missing persons along River Chesogon when they stumbled on the woman crying for help.
"She was half buried when we found her. We heard her crying for help, and we moved quickly and pulled her out of the debris and took her to Arpollo dispensary," he said.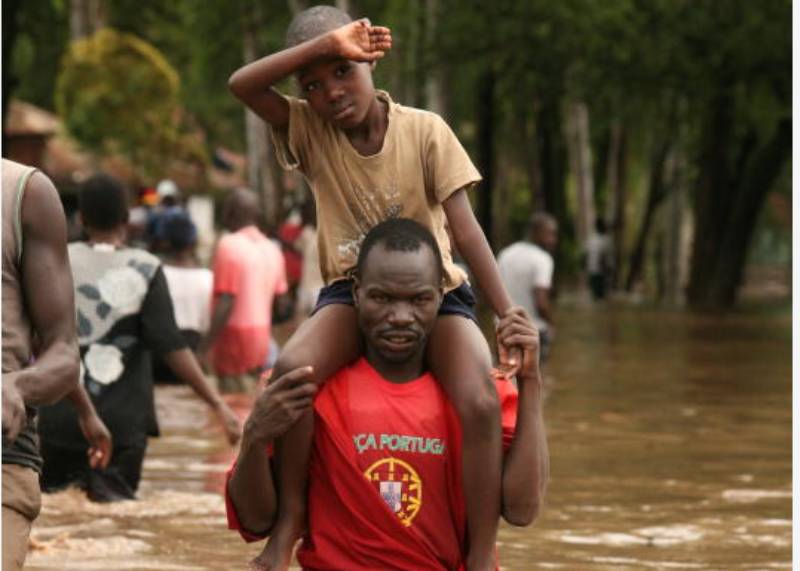 Still missing
Meanwhile, four pupils from Cheptany Primary School in Elgeyo Marakwet County are still missing after a devastating landslide in Chesegon on Saturday.
And in Naivasha, tens of families have been displaced and property destroyed after River Karati burst its banks on Tuesday morning. The river flooded the popular Delamere shopping centre on the Nairobi-Nakuru highway, the nearby Manera village and tens of farms.
Following the incident, various roads and estates in Naivasha were flooded for the better part of Tuesday morning, adversely affecting the flow of traffic.
According to Joseph Maina from Manera village, tens of houses and latrines had been flooded raising fears of a disease outbreak.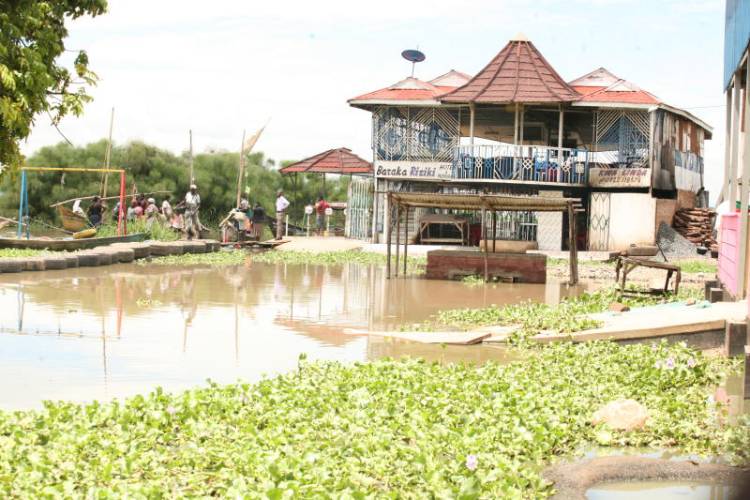 And in Homa Bay, more than 150 families in Rangwe Constituency have been displaced from their homes by floods caused by overflowing water from Lake Victoria.
The families living in four villages in West Kochia were forced to move out of their homes as a number of homes had been marooned by water.
Some of the affected villages are Kachola, Kobiero, Komolo and Kanyango Nyakondo.
Area Chief Joshua Juma said the water levels in Lake Victoria keep rising.
[Report by Niko Tanui, Irissheel Shanzu, Anthony Gitonga and James Omor]