Barchok seeks to fill vacant cabinet posts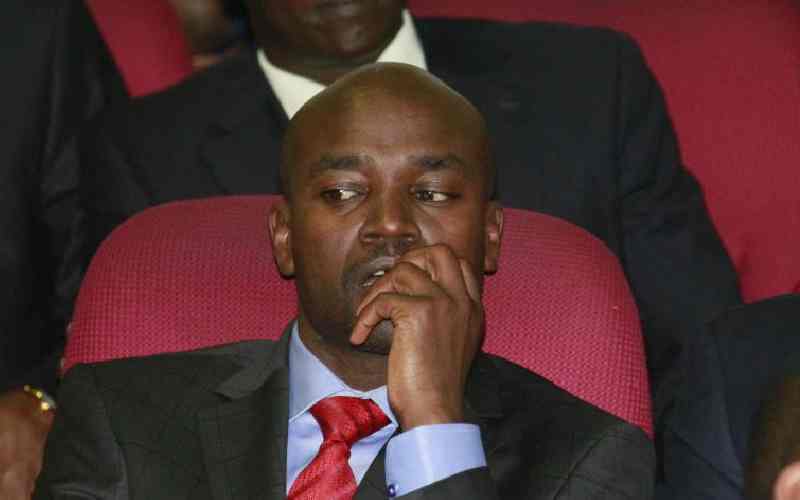 Bomet Governor Hillary Barchok (pictured) has picked two nominees to fill vacant Cabinet positions.
The names of the nominees were tabled before the County Assembly for vetting during a special sitting on Tuesday.
Barchok has nominated Alice Kirui to take up the Gender, Culture and Social Service docket.
Education and Vocational Training executive Juliana Yegon has been in charge of the docket in an acting capacity after Bernard Ngeno was kicked out by the assembly over claims of incompetence.
Peter Tonui has been nominated to take up the Water and Sanitation docket.
Mr Tonui will take over from Roads and Transport executive Joseph Terer, who has been in charge in acting capacity.
The governor has also nominated two chief officers.
Jane Sigilai (Gender and Social Services) and Joyce Tonui (Medical Services and Health) have been acting chief officers following a reshuffle by the governor.
Barchok has nominated Peter Bii to head the County Public Service Board.
Bomet County Assembly Leader of Majority Josphat Kirui tabled the names before the House.
Acting Speaker Wesley Kiprotich committed the names to respective committees for vetting.
The special sitting was held in the chamber with only 15 MCAs being allowed to attend.
The speaker said MCAs will be admitted to the chamber on a first come basis.
He, however, explained that members who have business to table before the House will be given priority.
The speaker said communication to MCAs will be done electronically and urged members to check their emails.
He banned the public from the assembly premises as part of measures to curb spread of Covid-19.