County aims to draw in big investors with land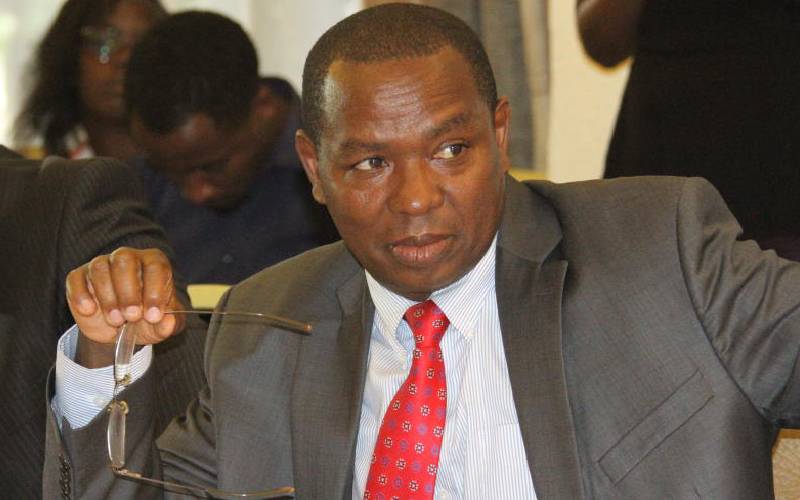 The Laikipia County government plans to create a land bank to attract investors who want to venture into large-scale agriculture.
The exercise, which is being carried out by the Laikipia County Development Authority (LCDA), involves aggregating parcels of land from different owners who are willing to lease the property out to investors.
According to LCDA Chief Executive Jesse Mugo, the plan, dubbed the Land Banking Initiative, targets idle land that it wants to make commercially productive.
"There are people who already have experience in commercial ranching. The land banking initiative intends to connect such people to land owners," said Mr Mugo.
He added that the county's competitive advantage lies in the availability of land, most of which is unexploited. The land in most cases is subject to invasion by squatters.
Potential investors
"Our 2018 economic analysis shows that agriculture is the highest contributor to Laikipia's gross domestic product (GDP). Targeting agriculture to be the major economic activity can double the county's GDP," said Mugo.
LCDA, which is tasked with co-ordinating and promoting the county's development, wants to identify potential investors first before approaching land owners.
"We want to check the demand for land first compared to the available opportunities in large-scale farming," said Mugo.
"Once we find out that there are people interested in land, we shall connect them to land owners willing to lease."
For investors to qualify for the leasing plan, they are required to lease more than 50 acres of land for commercial agriculture. They should also be able to a sign a lease agreement of between 10 years and 15 years.
"If we found out that there is a rancher looking for about 100,000 acres, we will connect him to land owners who can provide that acreage of land," Mugo said.
Aside from individual land owners, the county government has more than 200,000 acres of idle land that Mugo said will also be leased out to investors.
Horticulture is the major agricultural activity that the LCDA boss said will be beneficial to investors and the county.
Mugo, however, warned that the plan could be affected by the unavailability of crucial amenities, such as water, electricity and good roads.
Most large-scale farmers in Laikipia County concentrate on livestock farming. Hay farming, therefore, is another venture that the county government is planning to spur
"If we get interested people, it will even be easy to convince development partners to put up basic infrastructure like water and roads to make the land productive for food security," Mugo said.