New houses for landslide victims to be ready soon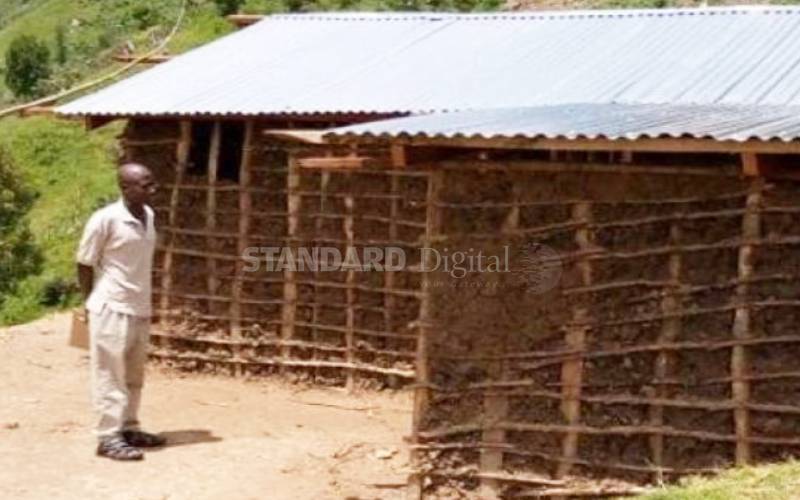 Some 225 housing units meant to settle last year's victims of landslides in West Pokot County will be ready by the end of this month.
The construction is being done by Kenya Red Cross Society (KRCS) after the government tasked the agency with the task.
The project was initiated after the government and other humanitarian agencies mobilised funds to resettle the victims.
The floods that rocked the county in November killed at least 43 people and displaced hundreds.
County Commissioner Apollo Okelo said the semi-permanent houses will benefit residents of Nyarkulian, Parua and Muino, who were the most affected.
They stayed in camps established in schools for some time but had to move out when the institutions reopened in January.
Tamkal, Lulwei and Nyarkulian primary schools hosted about 400 residents left homeless by the catastrophe.
Take a quick survey and help us improve our website!
Take a survey
"We are happy to report that we are making good progress in resettling those affected by disaster. Kenya Red Cross has been tasked with the construction of the houses for easy management," Mr Okelo told The Standard in a telephone interview yesterday.
He said most of the houses are at the roofing stage.
Okelo lauded government agencies working with the KRCS and other stakeholders to settle the victims.
KRCS manager for Rift Valley Nicholas Kemboi said each of the houses will cost Sh136,000.
"The affected families will occupy the new houses before the end of the month. Most of the work is already done. We are remaining with walling and cementing of the floors. We thank those affected for their patience and we assure them that they'll be able to occupy the houses soon," said Kemboi.
He said they will embark on reconstruction of the affected schools after the people have been settled.
A resident of Nyarkulian, Silas Yeko, said those who didn't want their new houses built where they were before the disaster were asked to choose alternative sites.
Mr Yeko said some of the affected chose to relocate more than a kilometre away to avoid a similar incident especially ahead of the expected April rains.
"We are happy that the new houses are almost ready. We are hoping they can be handed over to residents before the April rain season," Yeko said yesterday.