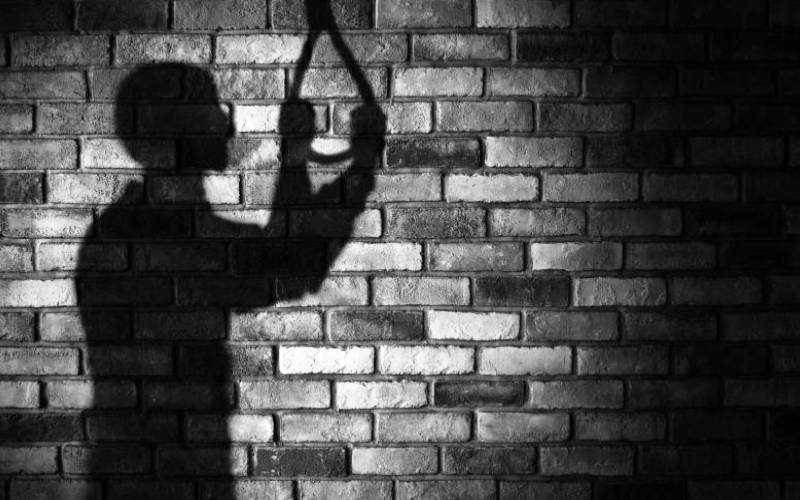 Lucy Muthoni, the mother of Peter Mbugua, would be waking up a proud mother next week Monday, with plans to take her third born son for admission into Form One at Kieni Secondary School in Kabazi, Subukia. She will, however, be joined by her family and friends in planning the burial of her 16-year-old son who committed suicide on Thursday over the choice of school. Mbugua had scored 352 in the 2019 Kenya Certificate of Primary Education (KCPE) exam and secured a place at Mama Ngina High School in Rongai, Nakuru County.
SEE ALSO: Private schools to get Sh7 billion from state
According to Muthoni, the family could not raise the Sh40,000 required to send him to a boarding school and chose to have him enroll at a local day school. "The fees I was to pay for him at Mama Ngina Secondary was far above my ability. I told him I had to look for an alternative school where I would manage to ensure he was in class throughout," said Muthoni. Among the schools she suggested to her son was the nearby Kieni Secondary which she would only be required to pay lunch fee of Sh9,000. "I came back from church and informed him I was headed to Kieni Secondary to check if my application to have him transferred had succeeded. I instructed him to prepare lunch and left. That was the last time I spoke to him," said Muthoni. At around 1pm Muthoni returned home armed with an admission letter for his son at the local school which Mbugua, whom she described as an introvert, was not pleased with.
SEE ALSO: Ensure safety of students in community learning centres
"Earlier on he declined to be enrolled at the school but I tried convincing him. Although he always keeps issues to himself he showed dissatisfaction. I explained to him my financial struggles and he appeared to understand," she said. On arrival at her home, Muthoni called him out but there was an unusual silence in the house. Ashes at her fireplace were still cold and no lunch had been made. "I started looking for him in the compound and ended up in his room. I was shocked to find him dangling on a rope he had tied to the roof. I checked his pulse hoping he was still alive to be saved. Unfortunately, his body was already cold," she explained. Subukia Sub County Police Commander Edward Imbwanga said the boy did not want admission to Kieni Secondary. "We spoke to the two parents and they have explained the circumstances under which the death occurred. We confirmed that they had already secured an alternative space for him. We collected the body which has been taken to Nyahururu Hospital Mortuary," said Imbwaga.
SEE ALSO: Save Kenya from ridicule, solve schooling crisis now
Area MCA Peter Mbae urged parents to speak out on their challenges. "We have conducted more than 10 fundraisers for children whose families couldn't raise fees. We wouldn't have lost a son in this sad incident," said Mbae.