Schools in troubled regions to reopen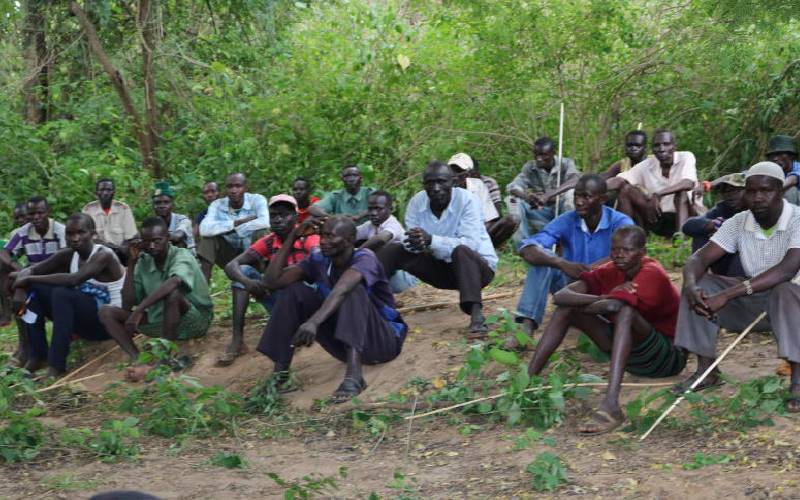 Schools in areas rocked by perennial banditry attacks in Kerio Valley and parts of Elgeyo Marakwet and West Pokot highlands are expected to reopen without security hitches from tomorrow (Monday).
Security officials from the region have given assurance that all stops will be pulled to ensure learning is not paralysed again by cattle rustling-related fights.
It will be the first time that over 60 schools located along borders of Elgeyo Marakwet, Baringo and West Pokot counties will be reopening on the first day of school term, as no gunfights have been reported since July last year after political leaders and elders drawn from warring communities brokered peace.
Peace pact
A peace pact that will see suspected bandits named and surrendered to the police was signed in Chesegon, West Pokot County, ending the bloodletting that hit the Kerio Valley belt for about three decades.
Pokot and Marakwet community MPs including William Kamket (Tiaty), Peter Lochakapong (Sigor), Kangogo Bowen (Marakwet East), William Cheptumo (Baringo North) and William Kisang (Marakwet West) signed the peace accord and vowed to sustain peace by working closely with local elders.
Elgeyo Marakwet County Commissioner Ahmed Omar said security personnel will be on high alert to stop any tension as schools reopen.
"We expect all our institutions to open without any delays. We assure parents that everything is under control," the official said at the weekend.
West Pokot County Commissioner Apollo Okello commended the Pokot, Marakwet and Turkana communities for abandoning banditry and maintaining peace.