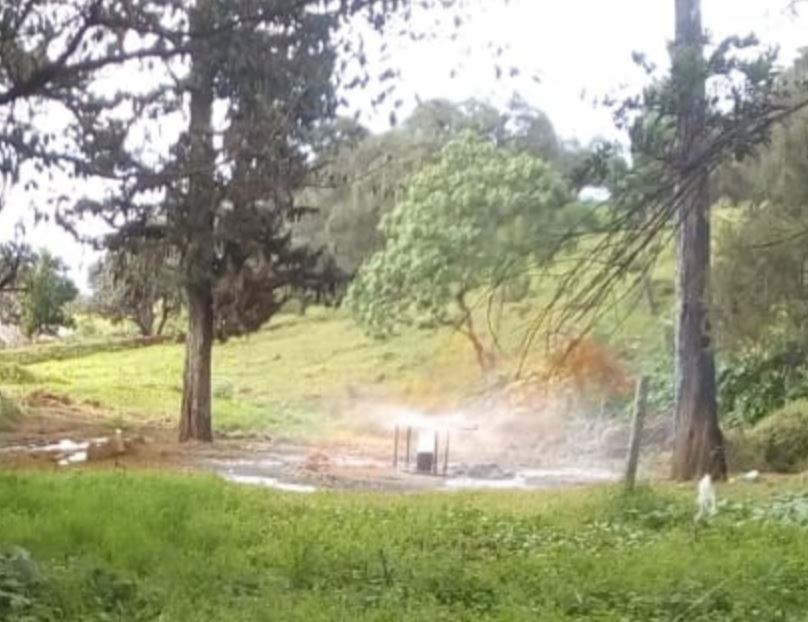 Workers at the expansive Patel Coffee Estate scampered for safety after a borehole they were drilling produced natural gas alongside a high-pressure stream of water. The workers panicked after the gas ignited in the form of a furious fire geyser shooting nearly four meters high. The workers immediately retreated from the scene and left their equipment which was on the verge of being reduced into ashes.
SEE ALSO: Arsenal scout who discovered Fabregas set to leave amid redundancies
The farm management alerted the local authorities among them Rongai Deputy County Commissioner Julis Kavita and Sub County Police Commander Richard Rotich. Speaking to
The Standard
Nakuru County Police Commander Stephen Matu said the police immediately cordoned the scene to avoid injuries when the borehole was emitting gas. "The farm management was drilling a borehole in search of water but what came out was gas in the form of fire. We have cordoned the scene to avert any disaster," he said. While assuring the residents of their safety, Matu said they had alerted experts from the geological department to verify the type of gas it was.
SEE ALSO: How the Americans acquired the atomic bomb
The gas however burnt out minutes before the experts arrived. "Geologists will, however, assess the site to ascertain if the borehole is safe for further use," he added. Solai area has rich volcanic history and its proximity to Menengai Crater and Lake Bogoria has been linked to the shocking incident. Menengai Crater is currently being explored as a source of geothermal energy while Lake Bogoria has hot springs.