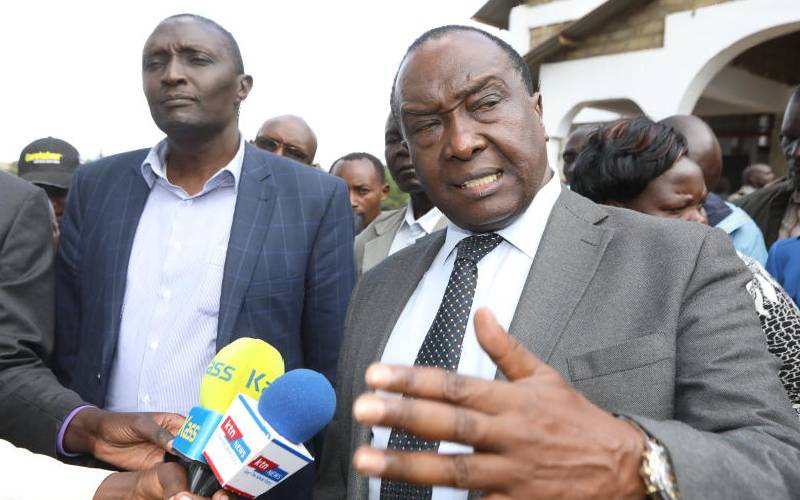 Rongai Member of Parliament Raymond Moi (pictured) has called on the national government to support counties in providing humanitarian assistance to flood victims. Speaking at Burgei Trading Centre, which was marooned after River Rongai burst its banks, Raymond said counties lack the capacity to respond to natural disasters like floods. "The counties do not have the capacity to handle what we are experiencing. They are cash-strapped and expecting them to fully respond to these emergencies is unfair. The national government should intervene to avert suffering of our people," said Raymond.
SEE ALSO: Floods kill one, destroy homes in Baringo
He said at least 200 families in the constituency had been displaced from their homes and were yet to receive any assistance from government agencies. "Apart from a few individuals who have offered to host the victims temporarily, there is no other humanitarian assistance the families have received. This is a letdown and should be addressed," he said. Since the river burst its banks nearly a week ago, tens of businesses have been destroyed, leading to a shortage of essential consumable goods. The legislator appealed to the government to ensure the victims have enough food and medicine supplies, noting that they have been forced to live under harsh conditions, which has predisposed them to diseases. "There is a likelihood of an outbreak of waterborne diseases. Sources of clean water have been contaminated and pit latrines have been filled up," he said.