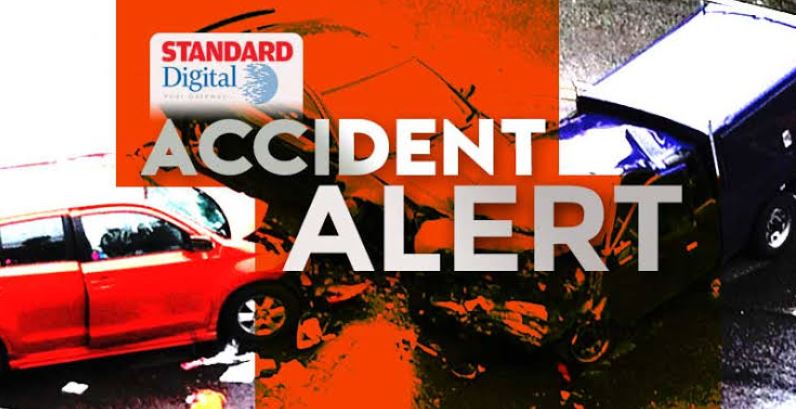 Pastor James Ng'ang'a of Neno Evangelism Ministries is safe after his car crashed into a lorry along the Nairobi-Namanga highway.
Police said the controversial televangelist was not injured after the November 27, 2019 accident. He was driving from Namanga to Nairobi when his 4X4 rammed into a lorry.
Rift Valley Police boss Mercus Ocholla termed the incident a non-injury accident.
"Mr Ng'ang'a was involved in an accident which left his car damaged on the highway. He later reported the matter to the police," he said.
He added the incident is being investigated. Ocholla did not disclose if the pastor had passengers.
The car was towed to a nearby police station. "We were unable to get the pastor's comment on the incident as his mobile phones had been switched off."
Ng'ang'a was in 2015 charged with causing the death of a woman along the Nairobi-Naivasha highway.
The controversial pastor was charged that; on July 26, 2015, at about 5.45 pm along the Naivasha-Nairobi road at Manguo area in Limuru sub-county, he caused the death of one Mercy Njeri through dangerous driving.
The pastor was also accused of failing to report the accident and giving false information to a police officer. He also faced a fourth count of conspiring to defeat justice and denied all the charges.
Patrick Baya, the Tigoni Base Commander was charged with neglecting official duty while police inspector Nzioka was charged with giving false information and neglect of duty.
He was accused of willfully concealing the identity and whereabouts of Pastor Ng'ang'a.
Nakuru Chief Magistrate acquitted Ng'ang'a, Nzioka and Baya last year on grounds that the prosecution had failed to prove its case against the four.
The Director of Public Prosecution challenged the ruling and was allowed to appeal.
The case is pending in court.