Doctor: Nakuru woman killed in love triangle was stabbed 19 times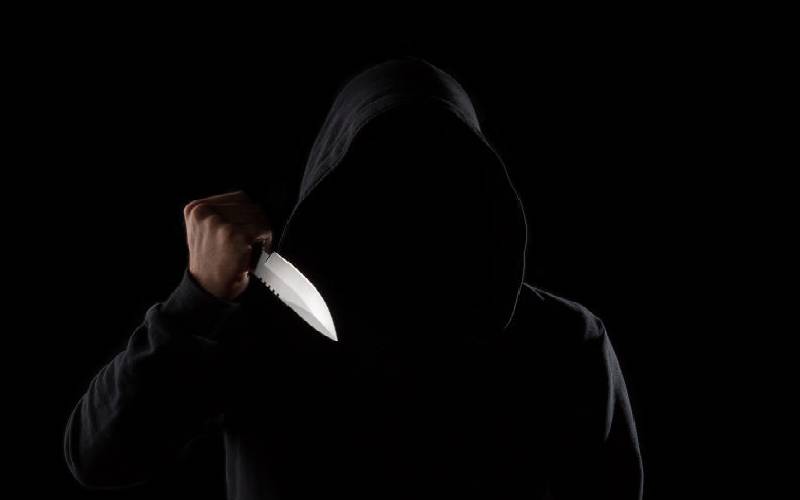 A doctor yesterday told a Nakuru court that a woman who was allegedly killed by her neighbour was stabbed multiple times.
Senior Medical Officer George Biketi from St Joseph Hospital told Justice Janet Mulwa that Linet Kemunto bled to death from 19 stab wounds to the back, head, and her pelvic region.
"The deceased had four stab wounds on the head; the right sub-mandibular region extending to the right face, the right occipital vertex on the scalp and one on the right cervical region extending to the spinal cord," said Dr Biketi.
The doctor was testifying against Bethseba Mogoi, who is accused of killing Kemunto after she found the woman and her husband in a compromising situation at her home.
The incident happened on February 22, 2017 at Kapsita village in Molo.
Biketi said Kemunto's body had eight deep stab wounds on her back, four stab wounds on both her scapulae measuring 4x2cm, and four deep wounds extending to the left lung and liver.
According to the doctor, Kemunto was also stabbed on the index finger of her right hand, the groin region and the spinal cord.
Constable Edwin Metto, the investigating officer, told the court he was informed that Kemunto died while she was being transported to the hospital.
"The husband of the accused was arrested by members of the public. After interrogation, I established that he was at the deceased's house that night," said Mr Metto.
He, however, told court that he was unable to recover the murder weapon, which he established was a knife.
Hearing will continue on February 4