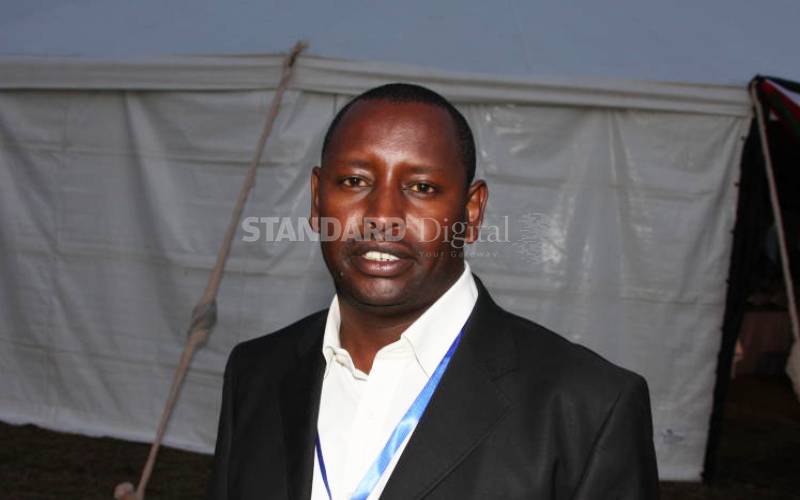 The prosecution has lined up 235 witnesses to testify in a graft case against Samburu Governor Moses Lenolkulal (pictured), a court heard.
When the parties in the matter appeared before Magistrate Douglas Ogoti, the prosecution told the court that it will also require 130 hours to present evidence against Mr Lenolkulal.
The prosecution, through Alexander Muteti, said among its witnesses will be three forensic experts.
During the pretrial conference, the court was also informed that all documentary evidence and witness statements had been supplied to Defence.
Court records indicated that 260 hours will be required to hear the case.
The embattled governor has since moved to Court of Appeal to challenge the order barring him from entering his county office.
He filed a notice of appeal after the High Court upheld the decision of trial magistrate not to allow him back to the office after criminal charges were preferred against him and 13 other county executives.
Justice Mumbi Ngugi, in a ruling, said she could not interfere with the decision of the trial court that set out conditions for bail.
She said the governor and his co-accused face serious charges pertaining to management of finance at the county and should not be allowed to set foot in office.
Lenolkulal and his co-accused were restrained by trial court from accessing the county's funds when the case is still pending.
They are accused that between March 27, 2013, and March 25, 2019, at Maralal town within Samburu County, the governor, his deputy, county secretary, chief officers and head of supply chain conspired to defraud the county government of Sh84 million.
The governor denied four counts that include abuse of office, conflict of interest and unlawful acquisition for public property contrary to Section 45(1) and 48 of the Anti-Corruption and Economic Crime Act 2003.
The prosecution said the governor used his office to improperly confer a benefit of Sh84,695,995 to Oryx Service Station, a business entity he owns that supplied fuel to the county.
The case will be mentioned on October 11 for purposes of taking a hearing date.