Officials issue malaria alert along Kerio Valley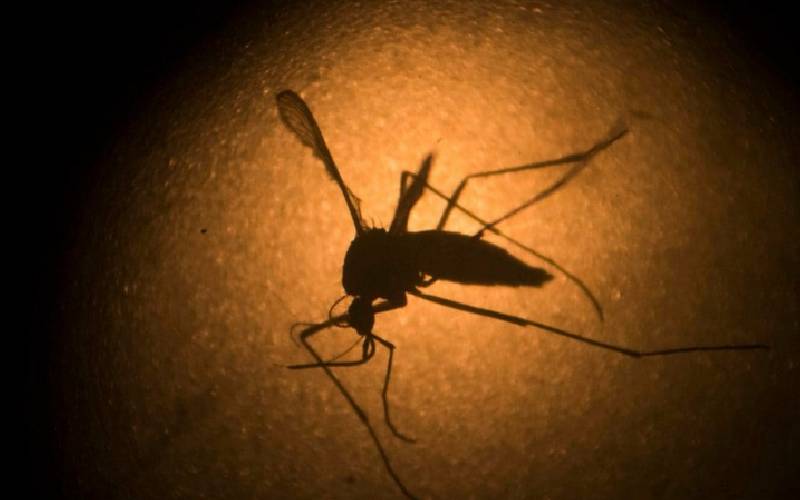 Health workers have been put on high alert following a suspected outbreak of malaria in Kerio Valley.
This comes even as the county health department expressed fear that it is running out of anti-malaria drugs.
According to the health department, tests indicate that cases of malaria have increased five-fold in public health facilities in the area in the last two weeks raising fears of a possible outbreak.
County health executive, Kiprono Chepkwony stopped short of declaring an outbreak.
"For now, we are declaring it an upsurge of the disease," said Mr Chepkok.
He blamed the Kenya Medical Supplies Agency (Kemsa) for delaying supply of more anti-malaria drugs to the county.
"We are now redistributing drugs from health centres in areas where few malaria cases are reported to areas where cases are on the rise," he said.
Reuben Kimaiyo, a community social and health worker attached to Mogil Health Centre, one of the facilities that has recorded the highest number of cases, said 60 people who sought medical attention at the hospital in the last one week tested positive of malaria.
Mr Kimaiyo said the facility was fast running out of anti-malaria drugs and has been referring severe cases to neighbouring hospitals.
"We are lucky because we have an ambulance in our health facility. But we need fresh supplies urgently to prevent deaths," he said.
Last month, four people were reported to have died and more than 90 others admitted to hospitals after a malaria outbreak in remote villages in Tiaty constituency in the neighbouring Baringo County.
According to the health department, two malaria patients in Marakwet East Sub-county suffered renal failure but were treated and discharged.
Kapetwa, Chesongoch,and Mogil health centres in Marakwet East Sub-county have also recorded high number of malaria cases.
So have Arror, Tunyo, Kapkata and Chigilet health centres.
Other health facilities that have recorded high number of malaria cases are Rimoi and Biretwo in Keiyo North Sub-county as well as Cheptebo, Emsea, Muskut and Flourspar health centres in Keiyo South Sub-county.
"We have advised people visiting Kerio Valley to be on high alert and report to nearby health facilities whenever they experience malaria symptoms," said Chepkok.
Symptoms of malaria include fever, profuse sweating, headache,nausea and vomiting. Others are abdominal pain, diarrhoea, muscle pain and convulsions.
County director of health services, William Kendagor attributed the sudden rise in malaria cases to ongoing rains and high temperatures which favour mosquito breeding.
"We are sensitising residents on preventive measures such as sleeping under mosquito nets, clearing bushes and draining stagnant water," he said.
In Baringo, affected areas include Chesotim, Krese, Kulol, Kaghat, Lokis, Ng'aina, Korelach, Kongor, Chesawach, Akoret, Kapau and Atirir.