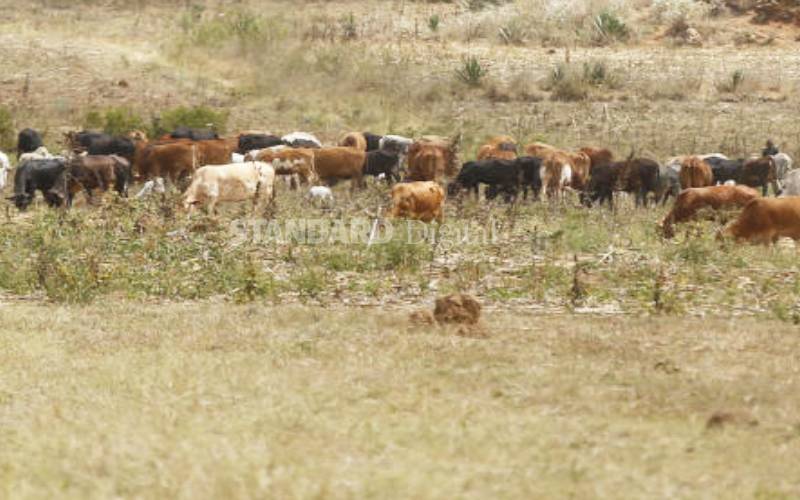 Pastoralists migrating into Laikipia from neighbouring counties in search of pasture have been directed to first seek consent from their host village elders to avoid conflict.
Laikipia West Assistant County Commissioner Wilfred Odhiambo said herders from Baringo, Isiolo and Samburu counties, many of them armed with illegal guns, had been driving their livestock into private farms, triggering conflict.
Speaking at the weekend in Rumuruti during celebrations to mark the United Nations International Day of Peace, the administrator warned migrating herders that they would no longer be allowed into the county unless they first seek permission from their hosts.
"We now want to employ traditional peacemaking approaches to address conflicts caused by migrating herders who have been grazing in private farms without consent from the owners," said Mr Odhiambo.
He announced that a mop-up operation of illegally held firearms would commence early next month. He appealed to the residents to take advantage of a government amnesty to hand over the weapons by September 30.
"The Government amnesty is on, and security agencies will soon move in to get illegally held firearms by force," said the administrator.
Previous attempts to address the problem of illegal herding have failed, leading to bloody clashes between herders and farm owners.
Tens of people have also been shot dead or maimed in confrontations over pasture and water or during cattle rustling.