Natembeya: Mau Forest schools to remain open during eviction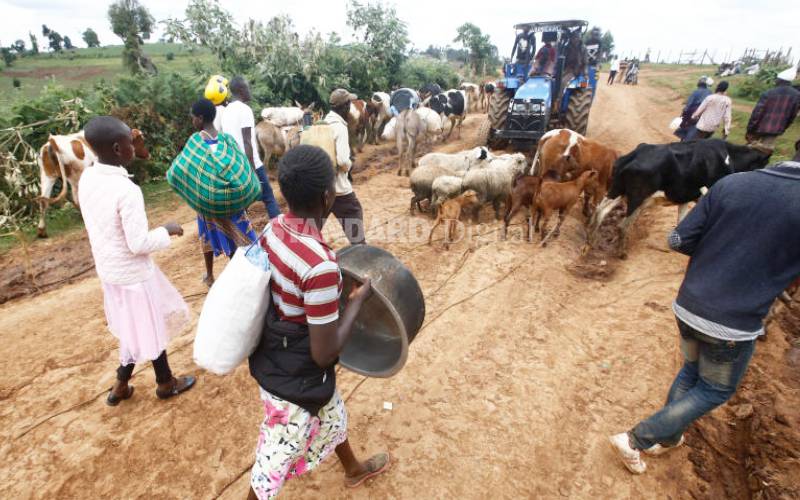 The government seems to be backing off its hardline stance against the 10,000 settler families occupying part of the Mau Forest complex.
"We have resolved to open all the 15 schools so as not to be seen like the government does not care. Children will continue attending classes in those schools as the eviction goes on, since eviction will take 60 days," Rift Valley Regional Commissioner George Natembeya said on Tuesday.
Last week, Netembeya announced schools constructed using state resources totaling Sh40 million were done illegally.
He shut them down indefinitely as the government set ground to clear the forest off some 10,000 families settled on the 17,000 acres inside the water tower.
Natembeya's statement also indicated settler families were allowed to voluntarily leave the disputed land and that use of force will be the last resort.
His pronouncements came hours after the arrest of Emurua Dikirr MP Johana Ngeno and Olulung MCA Jefferson Langat who went to the disputed land to meet settlers.
The two were with Narok Deputy Governor Everlyne Aruasa and MPs Brighton Lang'at (Konoin) and Gideon Koskei of Chepalungu.
They were whisked to Narok Police Station where they were locked up on allegations of causing incitement.
Hours later, Ilmotiook MCA Sammy Kosirany was arrested at Olmekenyu in relation to incitement of settlers.
He was taken to the same police station to record a statement.
Natembeya warned politicians against setting foot in the Mau Forest where they plan to remove the settlers, saying they are not welcomed.
"They can do their politics in Nairobi or in their boardrooms but not in Mau Forest," he told The Standard on the phone.