County appoints inspectors to enforce potato packaging law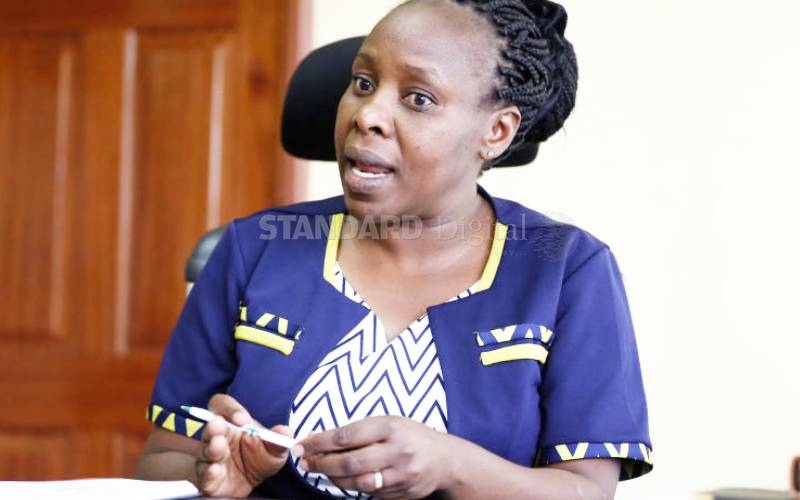 Some 28 crop inspectors have been hired by the county government of Nakuru to enforce the potato packaging regulations.
The officers are expected to ensure that farmers, vendors and transporters adhere to the Irish Potato Regulation 2019 that requires them to package the produce in 50kg bags.
According to Agriculture Executive Immaculate Maina the inspectors will be responsible for weighing potato packages before they leave the farms and selling points.
"The inspectors will enforce regulations associated with Irish potato production including weighing, handling and processing to ensure compliance with these regulations," said Dr Maina.
This comes at a time when potato growing counties have been struggling with ways to enforce the law crafted to protect farmers from exploitation.
The 50kg law was formulated to tame rogue brokers and middlemen who used to package the product in extended bags, some weighing up top 200kg and paying little for them.
Appointing inspectors
According to regulations, potato growing counties should establish Agriculture and Food Authority (AFA).
Take a quick survey and help us improve our website!
Take a survey
The authority is charged with appointing inspectors to ensure that all stakeholders adhere to all potato guidelines and regulations.
The law allows inspectors in potato growing counties to seize and detain Irish potatoes packaged or transported in a manner that does not conform to the regulations at the cost of the offender.
They also have powers to arrest those flouting the potato packaging law.
The county begun enforcing the potato law three weeks ago.
Several traders have been arrested in the past two weeks and arraigned for flouting the law.
"So far, some traders have been convicted and fined Sh50,000 after they were found guilty of flouting the weight rule," said the agriculture executive.