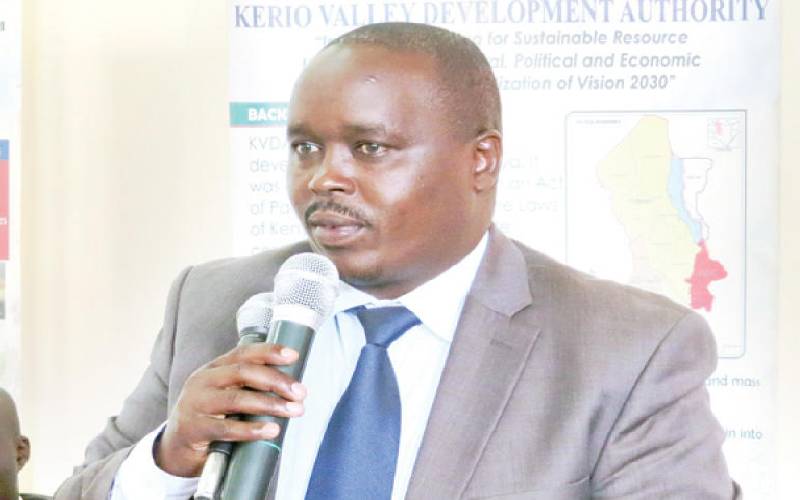 The row pitting governor Alex Tolgos and the county Assembly over the signing of the Appropriation Bill, 2019 has now taken a political dimension after the county boss claimed there is a plot to impeach him.
In a statement yesterday, Mr Tolgos claimed Senate Majority leader Kipchumba Murkomen is engineering an impeachment motion against him through the county Assembly.
The duo have been engaged in supremacy battles with the ultimate price being 2022 succession politics both at the county and national levels.
The battles escalated on Sunday at Iten during the ordination of 17 African Inland Church (AIC) pastors when Murkomen accused Tolgos of failing to prudently run the affairs of the county.
"There is a problem in the county leadership and we have to tell ourselves the truth. Elgeyo Marakwet is not the only county that receives little money (in sharable revenue). We have failed to utilise the little we are given," said the Senator.
Read More
Murkomen blamed the governor for running an unmanageable payroll at the expense of development, saying he (Tolgos) has haphazardly hired county workforce.
But the governor in a statement hit back at Murkomen, claiming the later was responsible for the grandstanding between the Executive and Assembly over the County Appropriation Bill,2019, and for undermining his administration.
"I am reliably aware the Senator is planning for my impeachment through the county Assembly with a view to silencing me after I publicly mentioned to the people of Elgeyo Marakwet that the corruption proceeds of Arror and Kimwarer dams scandal was being used to cause friction in our county," claimed Tolgos in the statement.
He alleged that Murkomen was using the issue of a bloated workforce to justify the impeachment plot.
A recent report by the County Public Service Board (CPSB) indicated that Tolgos' government has 2,484 workers, but the Assembly flagged more than 250 staff as ghost workers.
"If Murkomen is really serious with his oversight role, let him visit the county on an official working day and identify the purported "ghost workers" himself and also go round to get views from the electorate instead of the occasional roadside political meetings where he makes wayward statements," said the governor.
According to Murkomen, the county receives more than Sh4 billion including Sh3.7 billion in sharable revenue and additional grants from the national government, but the workforce is bigger than that of Nakuru County and other big counties.
Wage bill
"Elgeyo Marakwet is among counties leading in wage bill. What are these workers doing in the county? Let us not lie to people, we are the cause of the problems," Murkomen said.
A budget standoff ensured earlier in July after Governor Tolgos declined to assent to the county's Appropriations Bill, citing failure by the assembly to allocate Sh199 million for recruitment of staff.