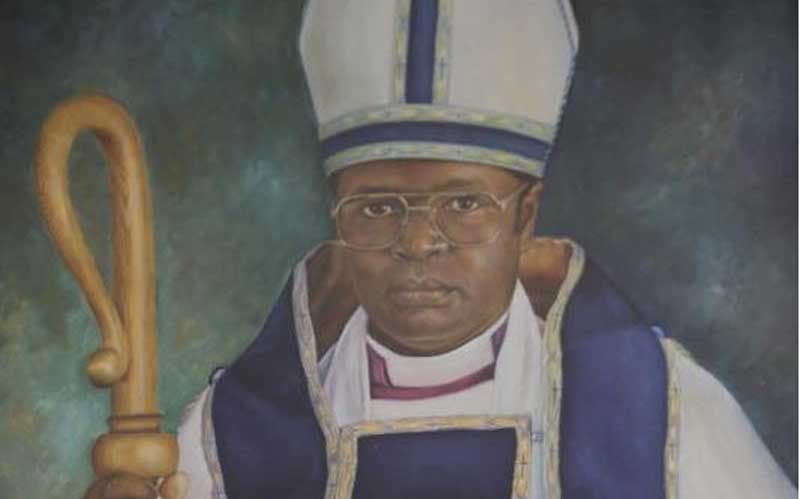 Former Eldoret Diocese Anglican Church Bishop Alexander Kipsang Muge will be feted today, marking 29 years after his death. The fiery cleric, who was known for his egalitarian values, was killed in a road accident on August 14, 1990. Family members and clerics who spoke yesterday said it was time the findings of a commission of inquiry into his death were made public. Esther Jebet Muge, Bishop Muge's firstborn daughter, said the family was yet to know what actually transpired on that fateful day.
SEE ALSO: Work ethic. The one thing that changed my fortunes
"As a family, we are still in the dark over what actually led to the death of our father. It may take years but one day God will reveal it to us," said Ms Jebet. Bishop Christopher Ruto, the current head of the Anglican Church of Kenya (ACK) Eldoret Diocese, said if the commission's finding were made public, then speculation on Muge's mysterious death would come to an end.
Pioneer bishop
"We know there was a commission of inquiry and it is now 29 years down the line. We want its findings declassified. This will be for the good of the family, the church and the general public," said Dr Ruto. He described Muge, the pioneer bishop of Eldoret Dioceses, as an exemplary leader who oversaw the establishment of churches in Kitale and in Kapsabet.
SEE ALSO: The Impact of COVID-19 on cybersecurity … Is it a double tragedy?
"Muge stood for good governance, empowerment of rural communities in the fight against poverty and also preached against tribalism," said Ruto. He emphasised that it was time the country's heroes were honoured given that they contributed much to the social development of the nation.
Empowers communities
Among some of the developments that Muge initiated during his time at the helm of the Eldoret Diocese were the establishment of heath institutions and the creation of the Church Community Services (CCS). CSS, which is currently known as the Anglican Development Services, is a department that empowers families and communities by introducing them to agricultural activities.
SEE ALSO: Tributes pour in for ex-principal
Muge's commemoration will start with the laying of a wreath on his grave at the St Mathews ACK Cathedral in Eldoret. A thanksgiving service to be presided by former ACK Archbishop Benjamin Nzimbi will then be held in Bishop Muge's memory. ACK will be holding a free medical camp at Bishop Muge Memorial Church as part of the celebrations.