Kibor and sons to know fate of disputed land on October 7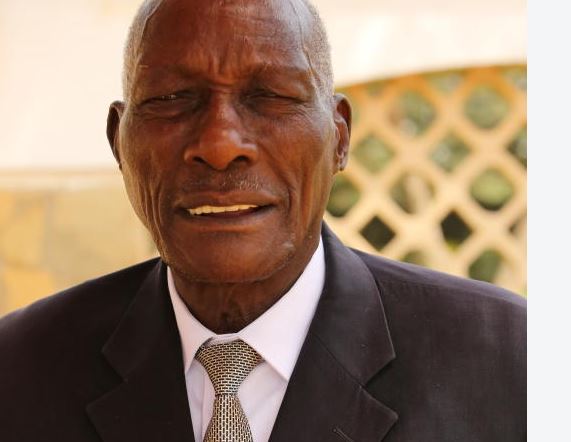 Jackson Kibor and his six sons will have to wait longer for a judgement in a case over ownership of a 1,250-acre piece of land.
Mr Kibor went to court three years ago blocking the transfer of the land to his sons after a dispute.
Justice Antony Ombwayo was on Tuesday supposed to make the judgement determining who should own the land, but he pushed it to October 7. He explained that he had not finalised writing it.
"I ask parties involved in this matter to come back to court on October 7 when I will be delivering the judgement on the land dispute," Mr Ombwayo said.
Kibor is accusing his sons, Elkana Kipleting, Evans Kipkosgei, Eric Kipchumba, Raymond Kibitok and Edwin Kipkoech of fraudulently sub-dividing and processing title deeds to the land.
He now wants the court to strike out documents showing that the land was transferred to his sons, and order that they surrender the titles to court authorities.
Allocated land
In his testimony, one of the sons, Kibitok, said he was allocated 250 acres by Kibor and that the sub-division was done by his father in December 2, 1994 in presence of a surveyor.
He said Kibor also allocated 20 acres to Samitoi Girls Secondary School, an acre to Seiyo PMCA Church and 22 acres for the construction of a dam.
Another son, Ezekiel Kibor, said his father attempted to shoot him when he (Kibor) found him ploughing a section of the disputed land.
"My father came and ordered my driver and workers to vacate. He then tried shooting me," said Ezekiel.
But Kibor denied the claims, saying it was his son who wanted to attack him with a machete.
"I only removed the gun because my son, who was armed with a machete, wanted to attack me. I have even reported the matter to police," Kibor said.