New GSU-trained police reservists deployed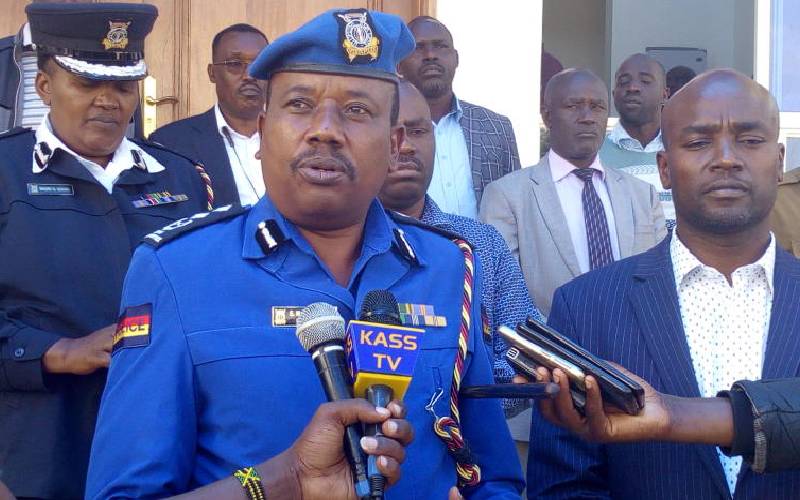 Forty National Police Reservists (NPR) have been deployed in Kerio Valley, the Rift Valley Police Commander Edward Mwamburu has announced.
The police reservists were deployed at the border between Elgeyo Markwet and Baringo Counties on Monday to contain cattle rustling, after undergoing three weeks' training with the General Service Unit (GSU).
They are expected to work closely with local police officers to tame rising cases of banditry at the volatile border.
"We are changing the face of NPR by ensuring they understand their roles in maintaining law and order. It is not so much about attacking an enemy but being mediators," said Mr Mwamburu.
He announced that more police reservists would be deployed to other cattle rustling-prone areas such as Laikipia, Turkana and West Pokot.
The police commander said politicians in affected counties had been kept updated on the deployment, which comes after the Government faced criticism for disarming police reservists.
"I am pleased that we are walking with politicians in this journey of restoring security. Majority of them now understand why we needed to disarm NPR and do fresh vetting, including giving them new roles," he said.
Earlier, Mwamburi had accused some leaders for politicising the NPR matter.