Court rules age must be proved in defilemnt cases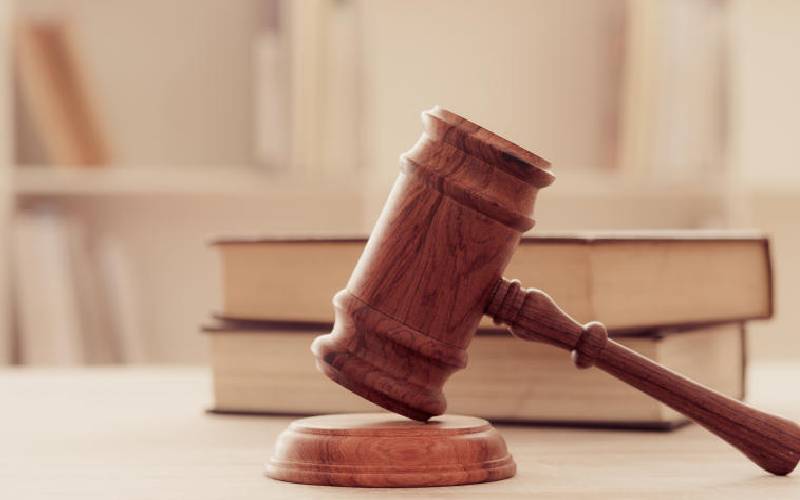 The High Court has freed a man convicted of defilement pointing out that prosecutors failed to prove the age of the girl involved.
John Barno had been sentenced to 10 years in prison after being convicted of defilement.
He was, however released last week after Nakuru High Court Judge Joel Ngugi ruled that although evidence adduced by the prosecution witness placed him at the scene of crime, the age of the girl said to have been defiled was not ascertained.
Barno worked at a children's remand home in Nakuru when the court found him guilty of defiling the girl on September 2, 2012, at Bondeni Estate.
He lodged an appeal with the High Court claiming the lower court made an error in convicting him.
Evidence adduced
Justice Ngugi, while pointing out that the evidence adduced before court pointed at Barno, ruled that an error was made during the hearing of the case.
"The prosecution evidence was cogent. It placed the appellant (Barno) at the scene and his identity was not put into question. However, as far as fate would have it, the first misfortune was the manner in which the prosecution handled the case. They forgot to adduce evidence on the age of the victim," he ruled.
The Judge noted that prosecution had initially realised the mistake and applied to recall its witnesses, but a ruling by the trial court declined the application. He pointed out that prosecution did not challenge the ruling.
The trial court, in its judgement delivered in September 7, 2015, had conceded that prosecution did not prove the age of the complainant. It, however, held that the facts and evidence established that a sexual offence was committed.
However, the High Court ruled that Barno was denied right to fair trial and set him free.