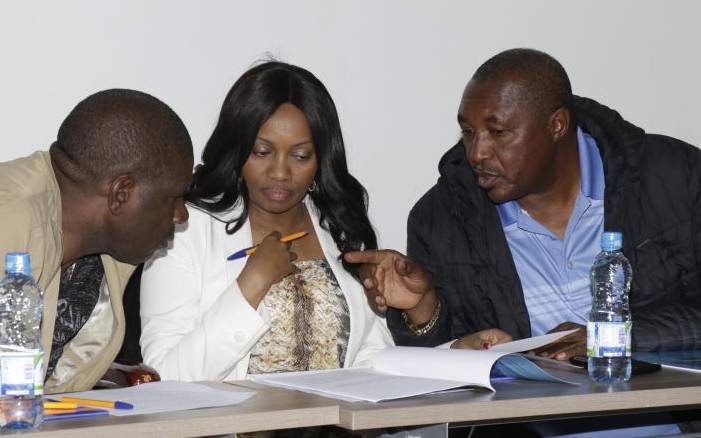 Some Nakuru leaders have asked that the planned elevation of the town to city status be delayed until after 10 years.
Presenting their views yesterday to an ad hoc committee appointed by Governor Lee Kinyanjui to collect views from residents, the leaders said the county government was not adequately prepared for the elevation.
The four leaders, including Senator Susan Kihika, told the committee chaired by former Mayor John Kitilit that there were certain key services that should be improved before the elevation. They said the process should be gradual.
Pressing issues
Read More
According to a memorandum read by Ms Kihika to the committee, Mr Kinyanjui's administration needs to improve storm drainage, refuse collection and solid waste management, emergency preparedness, water and sanitation services as well as health facilities.
Kihika said unless the county government addressed pressing issues affecting Nakuru residents, the elevation would remain a pipe dream.
"Elevation of Nakuru Town into a city should not be based on population alone as the county government is doing. It should be based on service delivery to the residents, which we feel is still below par and would require up to 10 years to upgrade," said Kihika.
Other leaders present were Kimani Ngunjiri (Bahati), David Gikaria (Nakuru East) and Samuel Arama (Nakuru Town West).
Last week Kinyanjui defended the planned elevation, saying time was ripe and that the concerns raised by the committee would be addressed once the county government was granted the city charter.
"There shall be more funding from the national government towards improving Nakuru as a city," the Governor said.
The leaders, however, insisted that said provision of services was crucial and must be addressed before the elevation.
"These are services stipulated in the Urban Areas and Cities Act before an area can be conferred to a city. They are conspicuously lacking in Nakuru and it would be detrimental to rush the idea," said Kihika.
Kihika said the town should be redesigned to address drainage challenges residents had been facing, especially during rainy seasons.
Last year five people died as a result of flooding in the town, with hundreds of homes on the lower grounds destroyed.
Two months ago residents of Kivumbini and Bondeni estates held protests over poor waste management.