Nakuru Ward rep, MP questioned over ethnic incitement claims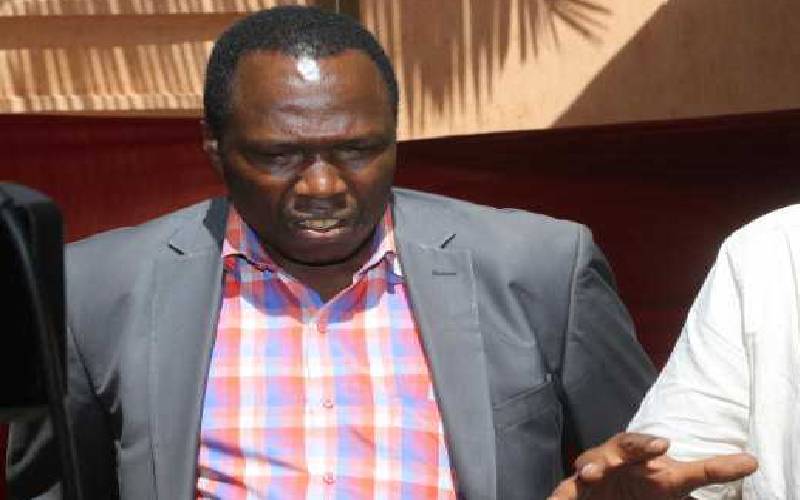 A Member of Parliament and ward representative are being investigated for allegedly inciting their community members in Njoro constituency against a neighbouring community.
Police recorded statements from Kuresoi South MP Joseph Tanui and Nakuru Deputy Assembly Samuel Kipkemoi Tonui over the weekend following claims that they were fanning ethnic animosity in the region.
County Criminal Investigations Officer Joseph Koini confirmed that Tanui and Tonui were being investigated after members of one community complained of a meeting the duo held with local leaders at the Nakuru showground three week ago.
Mr Kioni said officials of the Ogiek Peoples' Development Programme (OPDP) claimed the leaders had threatened them because of the community's push to be issued with a communal land title deed for the Mau Forest complex.
"The Ogiek did not give more details on what the threats entailed, but they maintained that the threats were attributed to their efforts in conserving the Mau complex," he said.
The officer said they were reviewing statements made by the MP and the deputy speaker at the showground meeting to determine the next course of action.
Speaking to The Standard yesterday, Tanui admitted to having been summoned to record a statement on land issues in settlement schemes that were hived off the Mau Forest complex.
"The issues we were discussing with leaders of people allocated land in the forest was never meant to incite any community against another," he said.
He clarified that their discussions focused on a caveat imposed by the Government in all 11 settlement schemes in the forest, which was hurting the beneficiaries.
"We agreed to seek Government intervention to have the caveat lifted. At no time did we incite locals against the Ogiek," Tanui said.