Calm returns to volatile border area as GSU officers deployed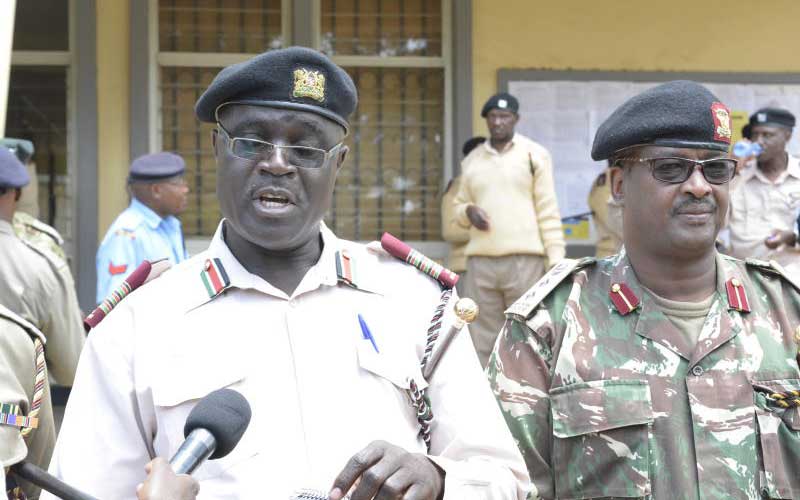 Relative calm has returned to volatile areas along the border of West Pokot and Elgeyo Marakwet counties following a surge in bandit attacks.
This follows the deployment of a contingent of police officers by the Government about a month ago, which came shortly after the disarming of police reservists.
Schools that had been closed have now been reopened and residents who had migrated have returned to their homes.
West Pokot County Commissioner Apollo Okello said intensified police patrols had brought relative calm in the region.
Mr Okello also attributed the calm to efforts by community elders to end cattle-rustling by conducting ceremonies to curse bandits.
"We engaged elders from both sides and the rituals have instilled fear among bandits who planned to stage raids. They fear meeting death when they attack neighbouring community," he said.
The administrator urged the county government to allocate funds for peace building, saying the two levels of government should be in the forefront in fighting banditry.
West Pokot Police Commander Jackson Tumwet said General Service Unit officers were moved to Pstonu area to conduct border patrols.
Mr Tumwet noted that peace initiatives led by elders aimed at engaging and sensitising the locals on co-existence should be supported.
West Pokot Governor John Lonyangapuo commended the Ministry of Interior for restoring security along the border, noting that the prevailing peace had resulted in development and boosted education.
"We have no country because battles destroy peace. Politics should not be mixed with insecurity challenges. All leaders should come on board and help our community," said Prof Lonyangapuo.