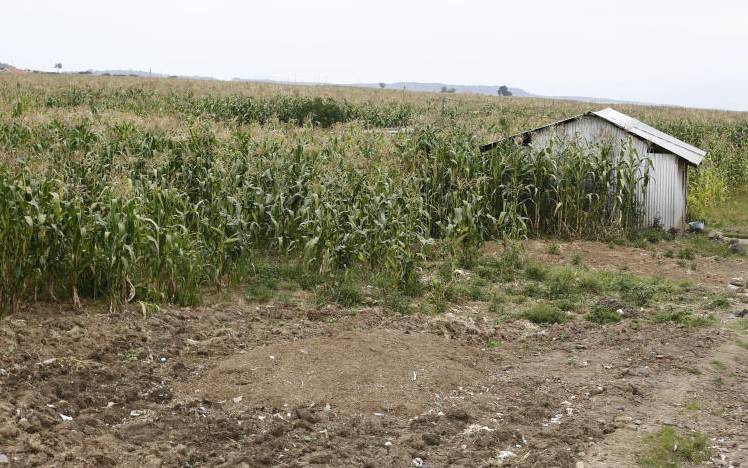 The Kenya Airports Authority (KAA) has been accused of failing to fence off 800-acre land set aside for an airport in Nakuru, thereby exposing it to grabbing. The National Lands Commission (NLC) said despite sending several letters to the KAA asking it to fence the land, nothing had been done. NLC Nakuru County head Frank Kibelekenya said KAA was expected to fence the parcel located at Pipeline in Gilgil Constituency in 2015 when the commission raised the issue. Encroachment on the parcel started in 2014, and became rampant in 2015, when residents of the locality, largely squatters, raised the matter with the commission.
SEE ALSO: How you can legally lose your land to squatters
As a reminder, Kibelekenya wrote to then NLC Chairman Muhammad Swazuri on December 9, 2015. "The County Lands Management Board in consultation with the county government recommends to Kenya Airports Authority to ensure their land is fenced to prevent land speculators," reads the letter. Swazuri wrote another letter to the KAA acting managing director on May 6 this year, reminding him of the matter.
Cultivation
"Following complaints and requests from several persons, the National Lands Commission toured the disputed site in 2015 and even met with some of the claimants on the ground. Our investigations confirmed that the land actually belongs to Kenya Airports Authority (KAA).
SEE ALSO: The dead yet to get land six years on as residents oppose cemeteries
"In order to forestall any future encroachment... please make quick arrangements to secure the site by fencing it all round," reads Swazuri's letter. An officer from the KAA's communications department confirmed the land belongs to the authority, but dismissed reports that permission was granted for cultivation or any development activity. The officer, who sought anonymity, said any such agreement would have been documented. "I can assure you that we have not authorised anyone to take care of the land that belongs to KAA. Anyone claiming to have permission to cultivate the land should produce a written document," the officer told The Standard. The authority said plans are underway to secure funds in the 2019/20 financial year for fencing the land. The officer said anyone who has encroached on the land will be forcibly evicted and their property destroyed.
SEE ALSO: Nakuru County sets up handwashing stations to fight Covid-19
The authority said it is in talks with the county government to build a commercial airport on the military land at Lanet. It says conservators complained that an airport at Pipeline will interfere with the free movement of flamingos.