Missing prison warder strangled to death, postmortem report shows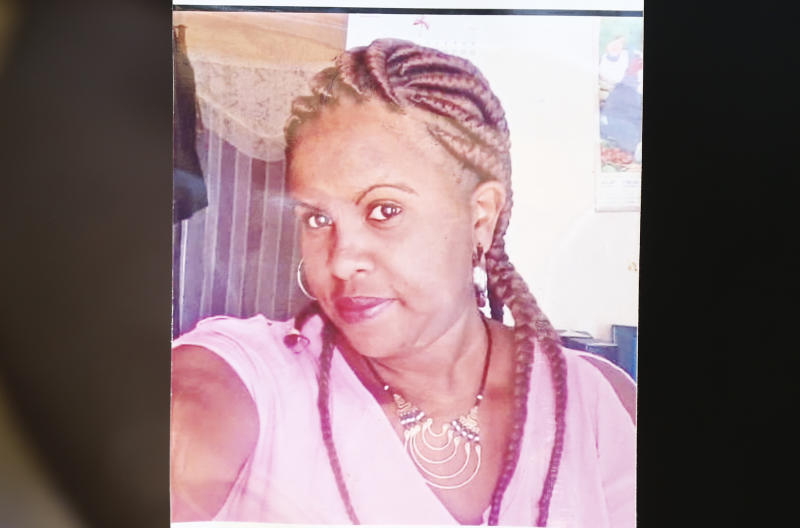 The slain prison officer Caroline Jepchirchir whose body was found dumped in a bush in Subukia was strangled to death.
A postmortem done by government pathologist Dr Titus Ngulungu on Thursday at War memorial mortuary showed that the deceased had a blood clot on the neck, tongue, nose and both her hands.
"The doctor after the postmortem informed us that Caroline was strangled to death. The body had a blood clot on the neck, tongue, nose and hands," said Joel Kurgat, the deceased's uncle who spoke to the media.
Meanwhile, the family is calling on the police to speed up investigations to arrest suspects behind the brutal murder.
Jepchirchir, 22, went missing last Tuesday on April 2, and her body recovered dumped in a bush at Githiolo village, in Subukia on April 3.
The body had severe injuries on the chest and head, injuries caused by a blunt object, said the investigator. Her thighs also had deep cuts.
"The police should intensify investigation and arrest suspects behind the death of my daughter to guarantee justice for the family," said her father Michael Chesire.
Mr Chesire, a chief inspector of police stationed in Kericho said he received the sad news at a time he was expecting to meet Jepchirchir whom he said was a loving and caring daughter.
The father who hails from Salawa in Baringo County said he last spoke to Jepchirchir on Tuesday at around 7 pm before her phone went off.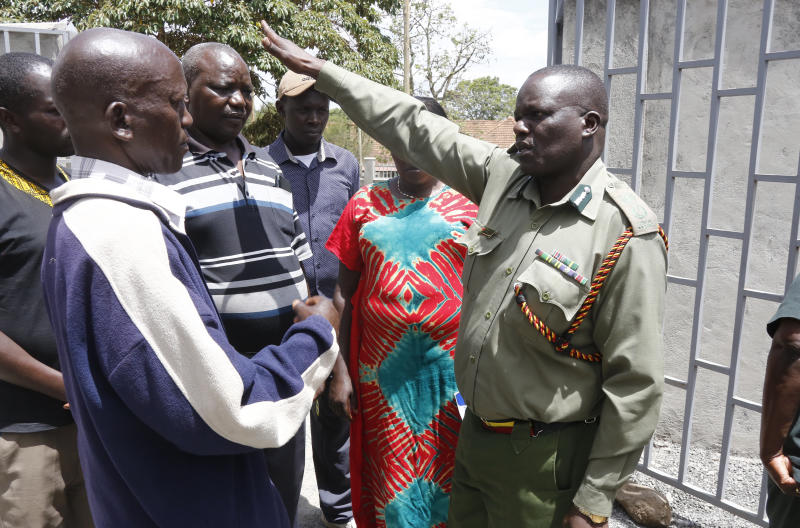 Seven days after he failed to get her, he travelled to Nakuru Central Police station where he reported the incident of her disappearance on April 8.
"I initially thought my daughter was on assignment after we spoke on the night she went missing. But her constant silent was worrying and was therefore forced to launch a complaint, only to receive heartbreaking news of her death," said the devastated father.
He said Jepchirchir had a bright future and was expecting her to someday get married and bear children.
"My daughter had great plans about her life. She was hardworking and made me a proud father. It is unfortunate for her to have been killed at such a young age," he said.
Before she went missing, Jepchirchir was spotted with two prison officers, Raymond Kiplimo and Joseph Kairu, in entertainment join within Nakuru town.
Kairu was arrested by detectives on Monday and arraigned at Nakuru courts on Wednesday under miscellaneous application as police officers seek more time to hold him in custody as they finalize investigations.
Nakuru DCIO David Wangai said investigations to arrest Kiplimo have intensified.
Kiplimo stationed at Nakuru main prisons was last traced by detectives on Wednesday in Timboroa, Baringo County where he had gone into hidings.
"We are working round the clock to arrest the prison officer to shade information on information on what transpired on the night they were together, and what might have led to the death," said Wangai.
The three according to investigations hired a taxi from Nakuru town at wee hours of Tuesday night that they drove by themselves towards Nyahururu town, via Subukia, according to vehicle tracker used by investigators.
"The vehicle was hired and driven by the officer whom we arrested, but we are conducting more investigation to find out what attributed to the murder," said Wangai.
Investigations reveal that the vehicle drove to Nyahururu town via Subukia, and later, drove back to Nakuru town. It would further head back to Subukia.
The vehicle was driven by Kairu according to investigators.
The DCIO told The Standard that the owner of the vehicle has also been summoned to record a statement at the DCI offices in Nakuru, to help unearth more on the crime.
"Investigations has intensified to bring perpetrators to book and charge them at the court with the murder of the officer," said Wangai.
A detective who spoke to The Standard on anonymity said a female prison officer has also been summoned to write a statement at the DCI.
The female officer saw the two officers (Raymond Kiplimo and Joseph Kairu) together at around 3 am on April 3, and even requested her to allow him to take a shower in her house.
Deputy Commissioner of prisons, Regional Commander Rift Region Mr Duncan Ogore said Jepchirchir joined Nakuru prisons in March 2018, after successful training in 2017.
The officer he said was disciplined and hardworking.
After seven days of absconding duty, she said the management informed Commissioner General of Kenya Prisons Wycliffe Ogalo.
"It is unfortunate to report the demise of one of our staff who went missing. Investigations are ongoing to bring to book all those involved," he said.