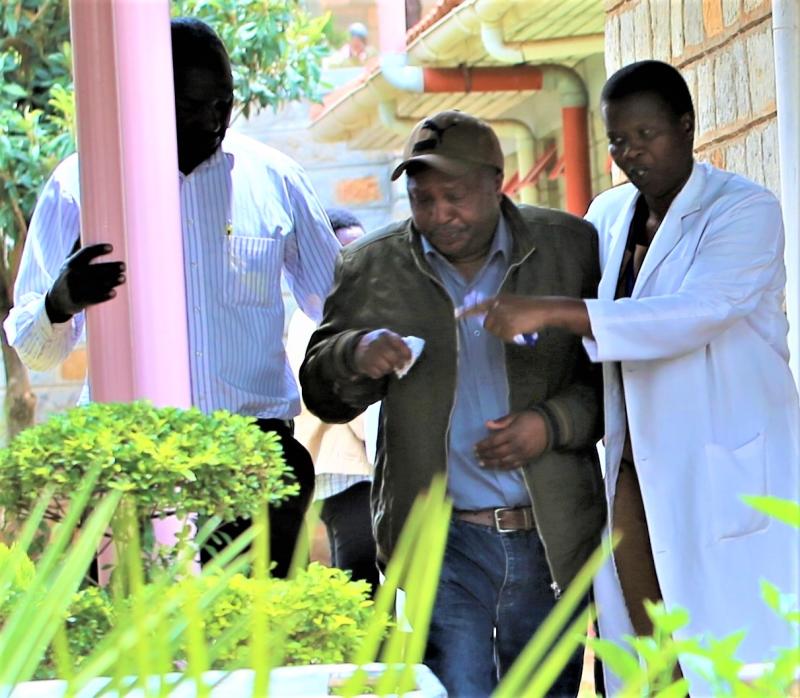 The suspect in the murder of a medical student visited Eldoret last week to meet her soon after he sent her money for her birthday celebration, police have said.
Naftali Kinuthia, 29, travelled from Nairobi to Eldoret last Friday and briefly met Ivy Wangeci.
"From our investigations, Kinuthia had sent Wangeci some amount (money) which she had requested for her birthday celebration, but when he sought to communicate further with her after sending the money, she switched off her phone, prompting him to come to Eldoret on that fateful day," said Ali Kingi, Eldoret East Directorate of Criminal Investigations Officer.
Police said their meeting by the roadside when Kinuthia visited on Friday was cut short when the student excused herself, saying she wanted to go remove her dust coat in the hostel. She promised to meet him later.
However, the sixth-year student did not turn up as promised.
Read More
All this was in the build-up to Wangeci's 25th birthday, which she was to celebrate yesterday evening.
He added: "When he came back on Tuesday, he called her but she was not picking up (her phone), prompting him to go to Eldoret town, where he bought the axe and knife, which he sharpened before concealing in a white gunny bag."
Investigations are still ongoing on how the suspect traced the movements of Wangeci, who was doing rounds at Moi Teaching and Referral Hospital's Nyayo Ward before emerging from the entrance at about 10 am with her friends.
She was attacked as she walked with her friends.
Yesterday, Wangeci's distraught family visited the scene while accompanied by her colleagues before proceeding to the mortuary to view the body of a girl they had high hopes in.
The sight of Wangeci's lifeless body was too much to bear for her father, who left the morgue holding back tears.
Wangeci's parents travelled to Eldoret with her uncles after they received news of her sudden death.
Postmortem examination
At the mortuary, the family waited patiently for the conclusion of the postmortem examination. They said they would transfer Wangeci's body to Thika before burying her.
Investigators said they had established that Wangeci and Kinuthia's families had known each other for long.
"We have learnt that they know each other and that their children were childhood friends. They are shocked that such an incident could ever happen," said the DCIO.
A relative of the suspect told The Standard their kin schooled together with the slain student at Joyland Academy in Gatunyu in Gatanga, Murangá County.
The relative, however, could not tell whether the two had been dating, and if so, for how long.
"We do not know for how long they have been in a relationship since our son has never brought her home and introduced her to us," he said.
Kinuthia's mother declined to speak to the media about the 29-year-old who is said to be an employee of a Nairobi-based betting firm.
Joyland Academy headteacher James Muchiru said Wangeci was briefly at the school and was transferred to another one in Thika town, where she completed her primary education. Mr Muchiru described her as a bright student.
Wangeci later joined Alliance Girls High School, where she got straight As in Kenya Certificate of Secondary Education (KSCE) examinations in 2011. She then joined Moi University to study Medicine and Surgery.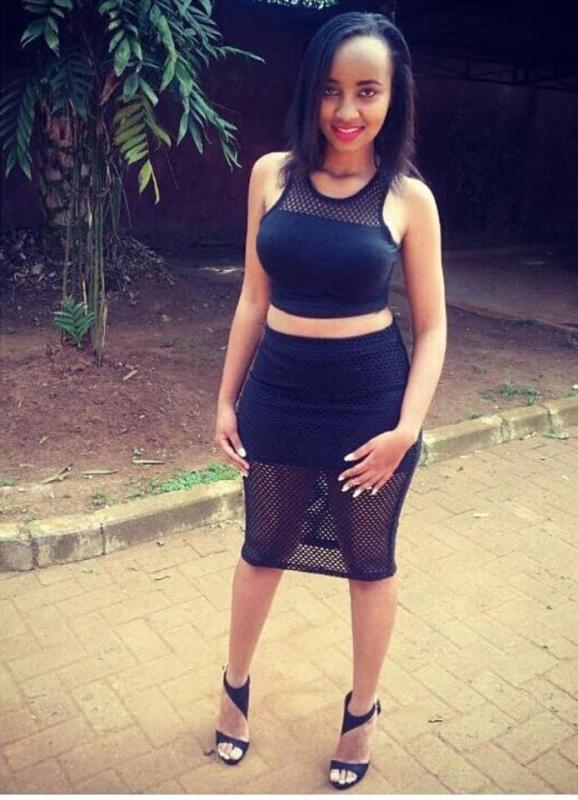 Residents of Chomo said the two grew up together in the village before Wangeci's family relocated to Thika town.
According to the slain student's lecturers, she was to graduate from the School of Medicine in December.
Dean at the Moi University Medical School Lukoye Atwoli, yesterday described Wangeci as a hardworking student.
Two of her friends, who requested anonymity, claimed Kinuthia had become obsessed with her.
They claimed Kinuthia, making persistent moves to win Wangeci's love, had been stalking her for the last one year.
They claimed he had travelled to Eldoret several times, but she declined to meet him.
One of Wangeci's friends claimed Kinuthia had sent her money and other gifts on several occasions, even after she warned him to stop.
Wangeci's relatives at their Mokongeni Phase 10 home in Thika declined to speak to journalists, saying her parents who could do so had travelled to Eldoret.
Her neighbours described her as a quiet, respectful and disciplined young woman.
"We were very excited as neighbours that the area would soon produce a doctor. She has always been a source of joy and pride to the estate. We had a surprise for her during the graduation," a resident said.
MTRH Chief Executive Officer Wilson Aruasa said the suspect was in stable condition after suffering severe head injuries.
"He had a depressed skull fracture on the right. Doctors conducted a head scan to ascertain the extent of the injuries. He underwent surgery and is currently out of danger," said Aruasa
He added: "Maxillofacial surgeons have dressed the wound. He is weak but stable. The father and his brother have visited him. He is recuperating under the watch of security officers," he said.