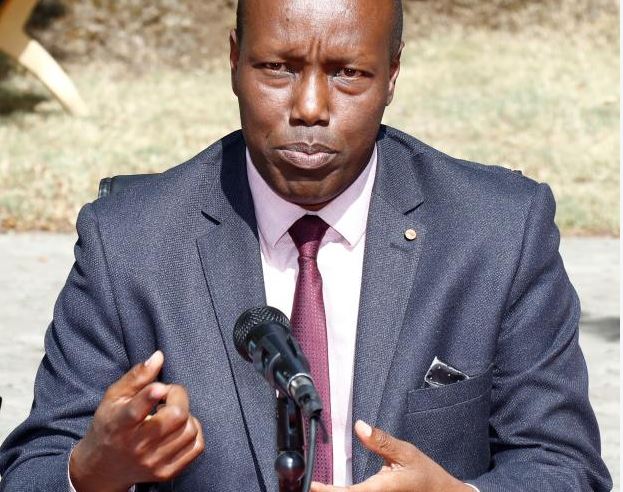 A compromise deal between the county assembly and the executive that led to the approval of four Cabinet nominees has returned to haunt Governor Lee Kinyanjui.
On Tuesday, members of the county assembly began the process of removing from office Lucy Kariuki, the County Executive Committee member for Roads, over alleged gross misconduct.
Ms Kariuki, an engineer, was one of the four nominees whose appointment had been rejected by the assembly in November 2017 on grounds of unsuitability, but later, Governor Kinyanjui struck a deal that saw MCAs approve her name alongside three others.
The decision to impeach her comes just months after Halima Gababa, the CEC for Youth, Sports, Gender and Culture – another of the four nominees whose appointment was approved after the compromise - was sacked over allegations of gross misconduct.
Alongside Gababa and Kariuki, the committee on appointment had in 2017 also rejected the nomination of Raymond Kimutai Komen (Education, ICT and e-Government) and Joseph Kiuna (Finance and Economic Planning).
On Tuesday, during the debate on the conduct of Kariuki, members recalled the controversy that led to her approval, with some regretting that they should have adhered to the recommendations of the committee on appointment that found her unsuitable to serve.
"What we are debating today about Eng Kariuki has some bearing to what happened over two years ago when we rejected her appointment, but later rescinded the decision after some intervention. We shouldn't have approved her nomination in the first place," said Naivasha East Ward MCA Stanley Karanja.
The MCAs are accusing Kariuki of failing to deliver, especially the implementation of the Boresha Barabara programme aimed at improving the condition of rural feeder roads and being reluctant to implement the street lighting project in the county.
They said that even after raising concerns on the projects in various wards and summoning the CEC 12 times, she only showed up four times and ignored the rest of the summonses.
"We have done our part. We summoned the CEC 12 times but she did not honour, and therefore we have no option but to initiate the process of impeaching her," said Michael Machembu.
Mr Machembu, the Dundori Ward MCA, is the Roads and Transport Committee chair that made three recommendations in regard to Kariuki's performance.
The committee had recommended that Kariuki be given an opportunity to defend herself on the floor of the House or the governor makes changes to his Cabinet. The third option was to impeach her.
However, after the debate of the report, members proposed that it be amended before being passed.