Ogiek stake claim for the Mau after victory at African court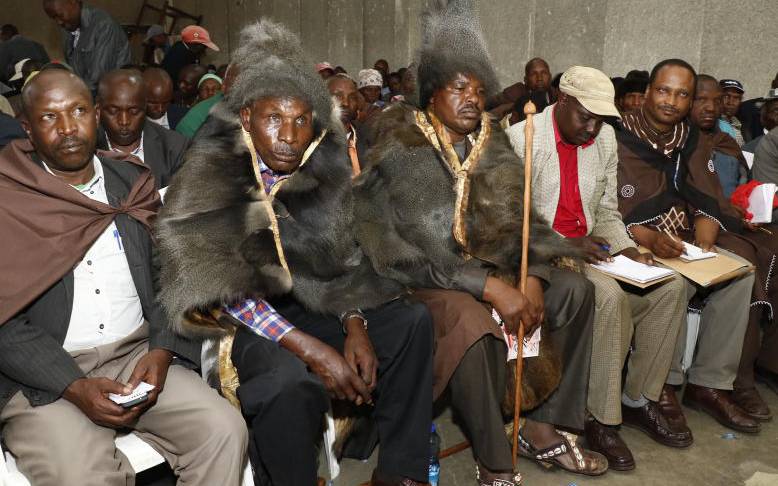 The Ogiek have demanded the return of the Mau forest land to the community.
The community is laying claim to more than 21 forest blocs and the Maasai Mau Trust Land that makes up the Mau Complex saying it is their ancestral land.
The demands were tabled yesterday in Nakuru when representatives of the community met a taskforce on the implementation of the African Court's ruling on the Ogiek land rights in the Mau forest.
In May 2017, the African Court ruled that the Government had infringed on the Ogiek community rights. The Arusha-based court ruled that the Mau had been part of the community's ancestral land for decades.
The ruling arose from a case filed in 2006, in which the Ogieks complained that Kenya Forest Service (KFS) officials issued them with notices to vacate the forest without factoring in how this would affect their lives.
Follow-up
In a follow up to the ruling, the Ogiek People's Development Programme Executive Director Daniel Koibei yesterday tabled a 13-point memorandum.
Top on the list of the memoranda is that the Mau forest ownership be returned to the community for safekeeping.
"We wish to remain the custodians of the land and forest. With the help of the Government, we will see to it that all misery and degradation of forested homelands are restored," said Koibei.
The Ogiek are seeking community land titles which shall not be alienable in future.
"Member households will have rights for house and farm plots in perpetuity but any transfer shall be done to their fellow members of the Ogiek community," he said.
The community proposed that the habitation within the forest shall be limited to areas agreed upon with the Kenya Forest Service and other agencies and grazing restricted to naturally unforested zones or as advised by the government.
It also wants a sharing agreement for all revenue generated from the Mau and compensation for loss of property, development and freedom to exercise its culture.