Government withdraws land charges to hasten titling process in Laikipia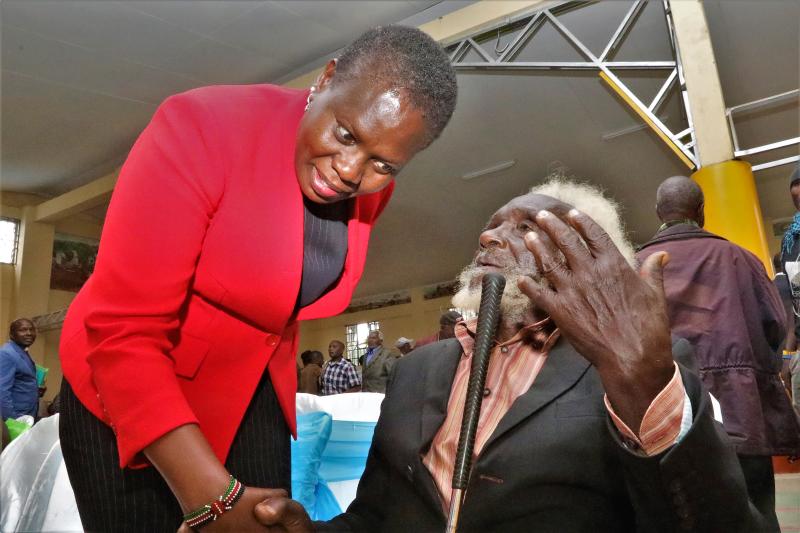 The national and county governments have waived fees owed by land buying companies to speed up issuance of title deeds.
Lands Cabinet Secretary Faridah Karoney and Governor Ndiritu Muriithi said they would also work together to resolve land disputes that have made titling impossible.
These include disputes over double allocation of land and resultant court cases as well as a row between authorities and individuals accused of grabbing public land.
Ms Karoney and Mr Muriithi, who spoke when they met representatives of land buying companies in Nanyuki town yesterday, said the county and national government had relieved them of the burden of paying stamp duty, surveying and planning fees.
"The unpaid fees have been a major reason behind delayed issuance of land titles. That is why we have offered to waive stamp duty and planning fees among others," Karoney said.
Also present at the meeting was county commissioner Onesmus Kyatha, senior county officials, National Land Commission officials, MCAs and land buyers.
"To hasten the process, the national and county governments will officer surveying and planning services at no cost. Some of the land owners have waited for the title for over 30 years. We want to end this long wait," the CS said.
Setting aside
She added: "The land buying companies should also consider our children when selling the properties by setting aside some portions for schools, play fields as well as markets and hospitals, among other facilities."
Karoney said they also wanted to reclaim more than 700 parcels of public land from private developers.
Muriithi said his administration was determined to recover grabbed public land. "There is a notice that all titles that were not properly processed will be revoked. We are keen to enforce it," said Muriithi. The government plans to issue 40,000 titles.