Marathoner fights to keep Sh50m estate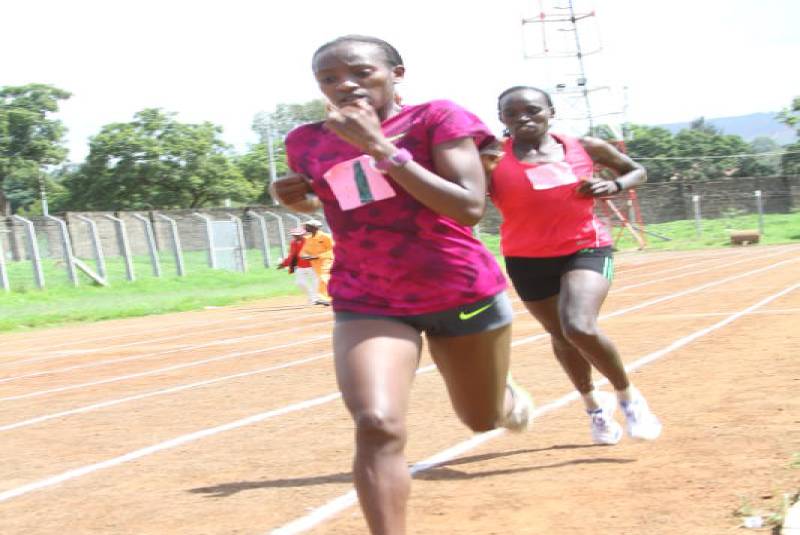 A long-distance runner locked in a bitter tussle with her former husband and coach over Sh50 million matrimonial property wants the court to allow her to keep all the property.
Lucy Kabuu (pictured), the 2006 Commonwealth Games 10,000m gold medallist, wants the court to issue orders allowing her to keep the property registered jointly under her name and that of her husband, Jeremiah Kamungu.
The properties are in Nakuru, Nairobi, Nyandarua and Laikipia counties.
Kabuu is fighting to keep the entire estate, saying she single-handedly acquired them.
Also in contention are two rental houses in Nyahururu's Co-Site Estate and another in Nairobi's Innercore allegedly bought by Kabuu, but developed jointly.
Kabuu's coach
Kamungu, who was once Kabuu's coach, on the other hand claims he is entitled to half of the property, and wants the court to order that the wealth be shared on a 50-50 basis.
The ex-police officer moved to court in 2014 seeking orders to be granted 50 per cent of the total wealth he claimed they acquired together during their five-year marriage, between 2009 and 2014.
In his suit, he claims he financially contributed to the acquisition and development of parcels of lands in the four counties.
According to him, his contribution to the acquisition of the properties entitles him to an equal share, adding that he pays the water bills for the houses in Nairobi.
"I am entitled to an equal share of all the properties, we bought the properties together and invested jointly. I pay water bills for the houses in Nairobi," read part of his plaint.
Kabuu in her response, through lawyer Elizabeth Mukira, claims the two were not married but cohabitated for five years and were blessed with a daughter.
She said the differences between the two of them were irreconcilable.