School that lost 14 pupils in Solai dam tragedy wins in KCPE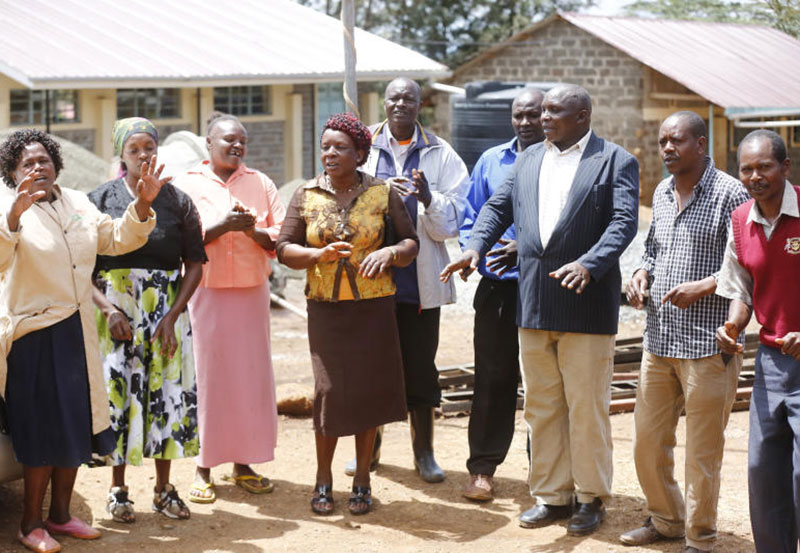 The school that lost 14 pupils in the Solai dam tragedy posted improved performance in this year's Kenya Certificate of Primary Education examinations.
Solai Nyakinyua Primary School had seven pupils who scored more than 300 marks, an improvement over the past three years where fewer than five pupils got over 300 marks.
The top student, Chris Waweru Ng'ang'a, scored 339 marks, Martha Njeri 327 and Jane Wanjiru 322. Teachers and parents said the performance was surprising after the trauma that the pupils had suffered due to the tragedy that killed 48 people
"It has been a struggle after the tragedy and piecing things together was not easy. Although none of the candidates lost their lives, some lost parents, others friends and valuable property, but they still pulled a surprise on us," said Headteacher Stanley Njoroge.
The school posted a mean score of 234, an improvement from 201 in last year's exams.
Mr Njoroge said that for the first time, the school did not have any candidates with lower than 100 marks. "Grief has turned into joy. At least things are finally looking up after the darkest period. We had a pupil who is mentally challenged but he also scored above 100 marks, a record in years."
Teachers and parents attributed the success to counselling, motivational talks and hard work, saying that most of the pupils managed to overcome the trauma due to intensive guidance sessions.
"After the tragedy, some would faint in class while others would break into tears. Several sponsors and well-wishers joined in the counselling sessions and even though we lost about three weeks of class while trying to come to terms, we finally made it. By September almost all the pupils were stable," Njoroge said.
Waweru's parents said he lost his best friend in the tragedy and that it took some time for him to come to terms with the death.
"It was traumatic. He often talked about his best friend who died during the tragedy, but counselling helped him. He is currently undergoing the initiation period and wants to be an engineer when he grows up," said John Kagai.
Hadija Njema, a parent, said the good results despite the challenges signified hope and urged the Government to offer more counselling sessions for the pupils in the future.
"There are many pupils who sit for their exams while traumatised. If the Education ministry could help facilitate access to counselling, it would help a lot in boosting morale and even performance," she said.