Kakamega-bound bus kills atleast 50 people in Kericho (Photos)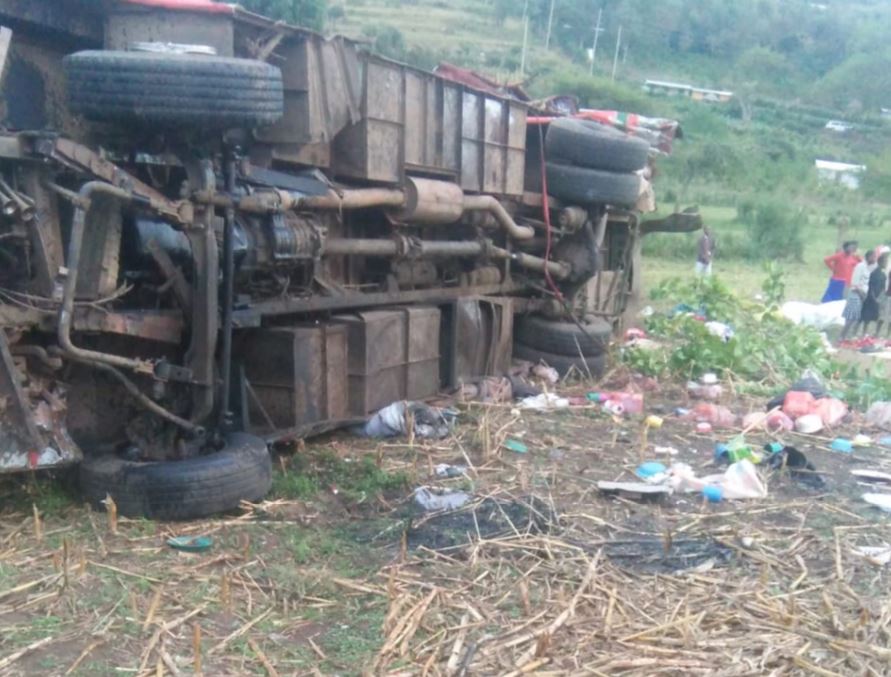 Wednesday 10, October, Kenyans woke up to the shocking news of a tragic road accident that had claimed atleast 50 lives as at 9:30 am.
According to eyewitnesses, the accident happened at 4 am. It occurred at Tunnel area, a black spot on the Londiani-Muhoroni road. Kericho police boss James Mugera confirmed there are 31 male casualties, 12 women and seven children.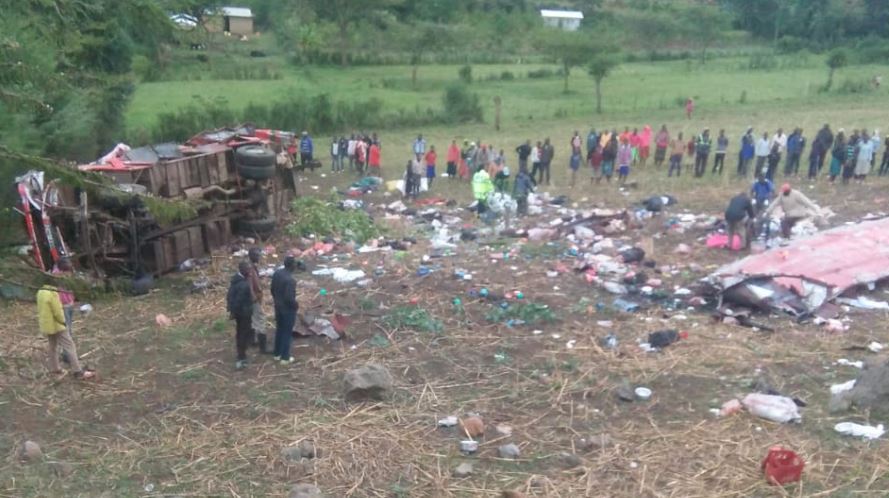 Mugera said the passenger bus belongs to Western Cross Express Co. Limited, but its operational name is Home Boyz.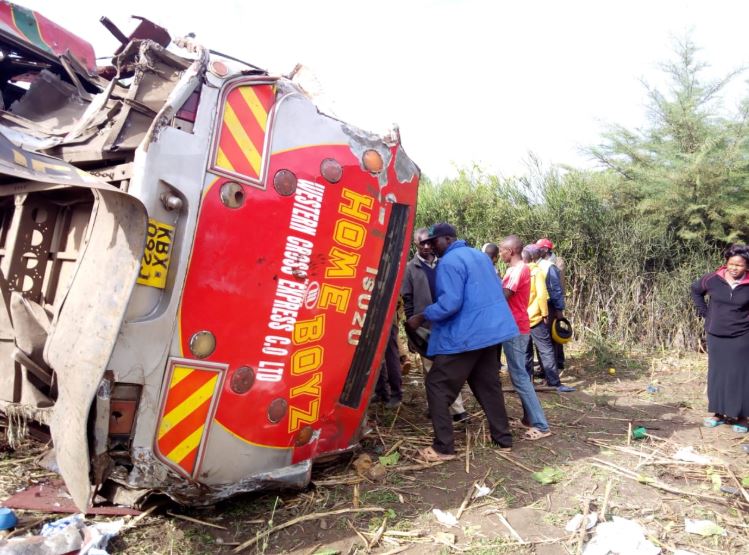 Rift Valley traffic boss Zero Arome said, ''The passengers were travelling in a bus branded Homeboyz. Those who sustained injuries have been rushed to Muhoroni hospital.'' Other survivors were taken to Kericho District hospital. It is reported that the bus was going downhill when it hit a guardrail and rolled.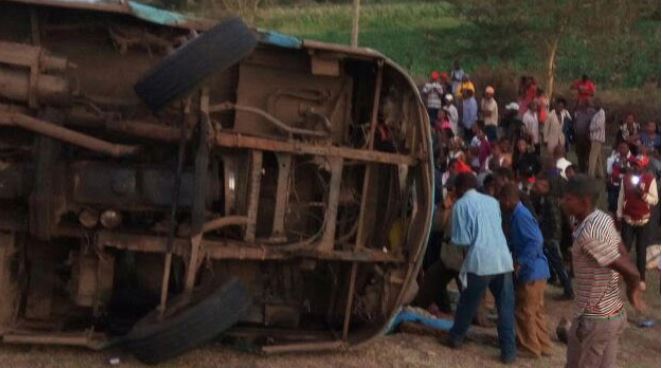 According to the Kericho County Police boss, the Home Boyz bus under registration KBS 029J cannot be found on the National Transport and Safety Authority's website.
Red Cross have joined security officers and locals in rescue operations.
Bus overturns at Fort Tenan near Kipkelion, several casualties reported. @EMS_Kenya ambulance team activated. — Kenya Red Cross (@KenyaRedCross) October 10, 2018