Narok police arrest 10 suspects linked to Olposimoru ethnic clashes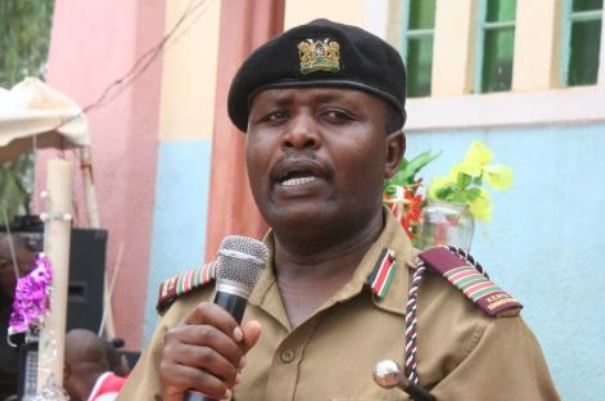 Police in Narok have arrested 10 suspects in relation to the ongoing ethnic clashes in Olposimoru, Narok County.
The ethnic flare-ups have so far left one person dead, 30 injured among them three police officers and over 50 houses torched.
Area County Commissioner George Natembeya said police have responded swiftly to stop the inter-communal clashes between the two communities that were triggered by cattle theft in Olposumoru.
He told journalists in Narok town that nine of the suspects were arrested while receiving money from their ring leader so that they can cause chaos in the area.
"We have nine youth among them their leader whom we suspect is being used by some politicians to fund the skirmishes. We arrested them and are in Narok police custody awaiting interrogation. We want them to tell us who their sponsor is and from there we shall make arrests," said Natembeya.
The County Commissioner who was flanked by the county security team blamed cattle thieves for the menace being witnessed in the area.
He has however denied claims that the three injured officers were shot by civilians saying that the incident happened as a result of stray bullets after a firearm belong to one of the officers accidentally discharged ammunition.
"The situation has so far been restored. We held meetings with the regional security meeting and enough security officers have been deployed and no single incident was reported Tuesday night," said Natembeya.
He speculated that some politicians from neighboring counties could be behind the skirmishes as some of those arrested were from neighboring Bomet and Nakuru counties.