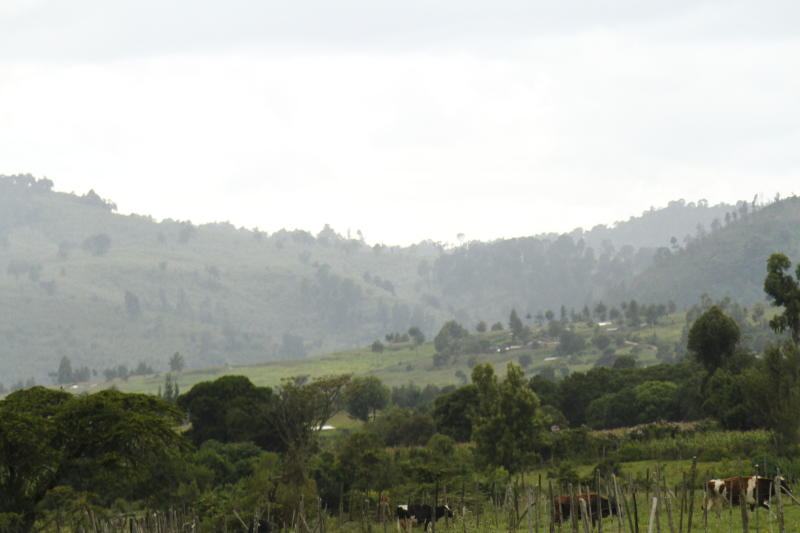 The caveat on Mau Forest land has affected the issuance of titles in four sub-counties.
Residents in Kuresoi North, Kuresoi South, Molo and Njoro sub-counties will not be issued titles under the National Titling Programme as a result of the caveat imposed by the Government.
Nakuru County National Land Commission Coordinator Frank Kibelekenya yesterday said the titling programme would see the issuance of 100,000 titles before end of the year, generally targeting public institutions in seven other sub-counties.
African Court
"The task-force formed to implement the decision of African Court on the Ogiek community land rights in Mau Forest is expected to shed light on the way forward on the caveat. That will also open an avenue towards issuing of titles in these areas," Mr Kibelekenya said.
Read More
Illegal transactions over land within Mau has, however, resulted in endless disputes, with the latest being ethnic flare-ups suspected to have been caused by the boiling land issues.
"The caveat issue has become a monster, affecting most potential areas of the county in terms of agriculture," Kibelekenya said.
And following the Phase Two eviction notices issued in the Eastern Mau three weeks ago, a family has surrendered title deeds of their 7.5 acres in Kapsita, Molo.
The three brothers surrendered the titles, noting that part of the land they were allocated by the Government in 2002 was forest land and that the move will pave way for the conservation of the forest.
"My two brothers and I were given 2.5 acres each in Kapsita, Molo, complete with title deeds. However, it was part of the forest because the Government came back and planted trees in the same parcels of land," Mr Paul Tesot said.
He added that although a number of residents were also allocated land and have titles, the parcels are still forested despite the existing titles.
"Mau land issues are serious and willingness to return the titles to pave way for conservation is a noble idea," Kibelekenya said.
He said the parcels were marked as conservation areas.
In 2001, the Government excised more than 67,000 hectares of forest land, mainly in the Mau Complex.
The largest excisions affected Eastern Mau Forest Reserve and South West Mau Forest Reserve, where 35,301 hectares of forestland, representing 54.3 per cent of the forest, was excised in Eastern Mau to create settlement schemes in Kuresoi North and South, Molo and Njoro sub-counties.