State bans politicians from clash-torn Narok and Njoro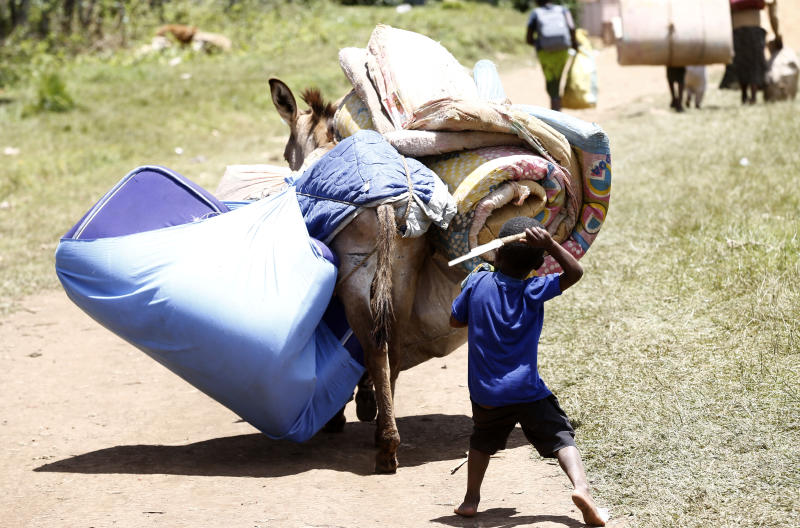 The government has banned political gatherings and meetings in Narok South and Njoro constituencies that were recently hit by ethnic violence.
A total of 11 people have died, scores injured and several homes torched in the clashes that have rocked the two constituencies since September 5. The police have confirmed that five people were killed in Narok South while six died in the latest violence in Njoro, Nakuru County.
Security personnel deployed in the troubled spots to quell the violence have been given strict instructions not to allow politicians to hold meetings or address rallies in the two zones. Rift Valley Regional Coordinator Mongo Chamwanga also ordered families displaced by the violence and have sought refugee in schools to immediately vacate the learning institutions and go back home.
The move by Mongo is seen as one of the strategies employed by the security operators to curb the spread of the violence in those areas and neighboring communities.
At least two notable politicians have been arrested in connection with the violence in Njoro.
Mongo was giving an update on the violence to the media at Njoro Police Station where 10 suspects, including Nakuru Deputy Speaker Samuel Tonui, were being held for inciting violence in Nessuit and Mauche areas. Others arrested on Friday evening alongside Tonui are Njoro Constituency Development Fund (CDF) chairman William Lagat, Tiritagoi Primary School Headteacher Danson Nyangare, former MCA aspirant Christopher Samoei, Nessuit Assistant Chief Nicholas Lesingo and his Sigotik counterpart Sammy Kirui.
Mongo said security has been beefed up in the troubled areas in Nakuru and Narok counties and that all schools that were closed due to the violence will be reopened tomorrow. "We have done a security assessment on schools that were affected by the violence in the two counties and provided sufficient security for leaners to resume learning in the institutions," he said.
The senior administrator said the government is discouraging those who fled their homes from setting camps in schools and trading centres.
"We are not going to have camps for displaced persons because we have enough security officers in the affected areas," Mongo said.
He said the dawn-to-dusk curfew imposed on residents of Njoro following the violence will remain in force until the security committees review the situation. "The curfew stays. Anyone found loitering in trading centres after the curfew will be treated as a criminal," he said, adding that the curfew will be reviewed after one week.
Nakuru MCAs who had gone to Njoro Police Station in solidarity with their deputy speaker were ordered to leave.
"A police station is a security installation and we will not allow politicians to come here and push for release of suspects," Mongo said.
A source at the station said there are video and audio recordings that implicates Tonui, the Nessuit MCA.