Dam owner's plea to fly out opposed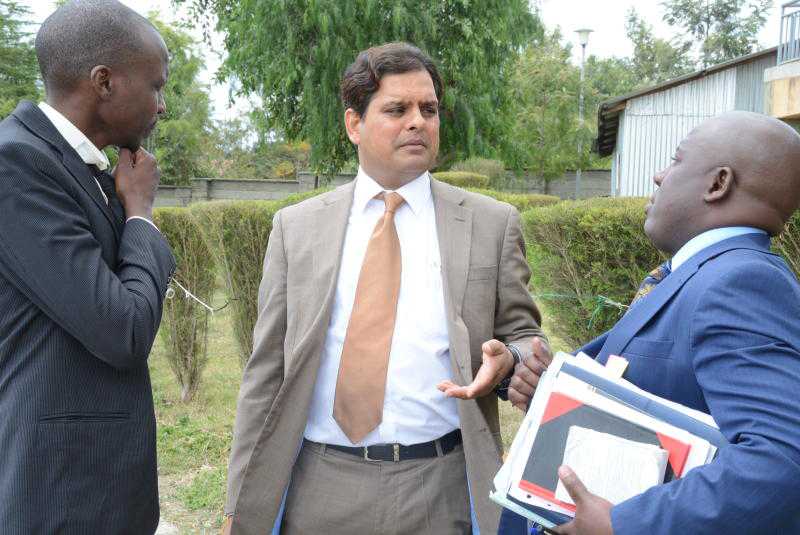 The Director of Public Prosecutions (DPP) has opposed an application by owner of the Patel farm Perry Manusukh Kanasagara to fly out of the country again.
The office accused Manusukh, who is facing 48 charges of manslaughter, of using the Naivasha law court as a rubber stamp to behave as he wished.
This follows an application by the multi-millionaire seeking permission from the court to fly to New Delhi in India between September 13 and 18.
The businessman wanted to visit his son and was seeking permission to use his passport. But State counsel Victor Owiti accused him of setting a bad precedent, noting that last month he left the country for a week.
Court documents
He said according to documents presented in court, the businessman had already acquired a plane ticket, meaning he was sure the court would heed to his demands.
Owiti told the court another civil matter had been filed at the Environmental Court in Narok and that the judge was expected to give his ruling today.
"The ruling by the High Court sitting in Narok would affect the ongoing trial and plans by the accused to travel out of the country and hence the need to wait," he told the court.
Bosek Kimutai, the lawyer for victims of the dam tragedy, termed the accused a flight risk.
Naivasha Principal Magistrate Joseph Karanja directed that the court waits for the ruling by High Court sitting in Narok before reviewing the application.
The case will come up for ruling on Friday