Teacher handed life imprisonment for defiling 9 year old girl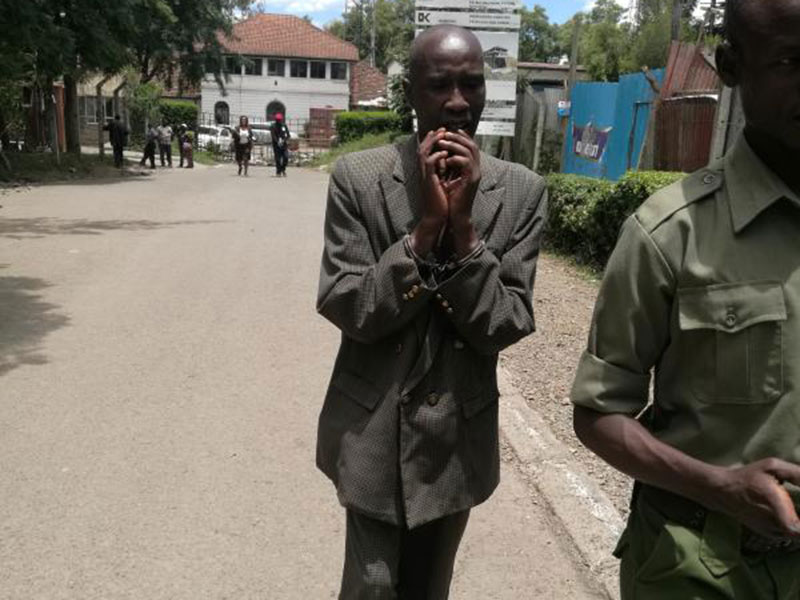 A primary school teacher has been sentenced to life in prison for defiling a nine-year-old girl.
Charles Ndung'u, a teacher at Tumaini Primary School in Mirangine sub-county, Nyandarua County, was found guilty of defiling a Standard One pupil from the same school.
Resident Magistrate Eunice Kelly said the prosecution had substantiated the accused's guilt.
"I have found prosecution evidence in record consistent and credible leaving no doubt in mind that the accused person committed the offence. I find him guilty and convict him accordingly," said Ms Kelly.
"I sentence you to life in prison as the offence you have committed is of first degree, cruel and serious," she added.
Mr Ndung'u - who teaches Standard Seven and Eight pupils - is said to have defiled the girl at his home in Mirangine on July 27, 2014.
"My brother and I were delivering vegetables to the teacher's house. My brother left the house and the teacher, who looked drunk, dragged me, took me to his room, undressed me, and defiled me. I screamed and a neighbour came to rescue me," the victim said in her testimony.
The Tumaini school head teacher Lucy Muthoni told the court that the pupil reported the matter to her on July 28.
"The pupil came to me crying and said she had been defiled. We took her to Ol Kalou Hospital where she was attended to, given medicine and released. We proceeded to Mirangine Police Station to report the matter immediately."
The doctor who assessed the girl told the court that tests on the girl showed she had suffered injuries and bruises and also tested positive for a sexually transmitted disease.
Ndung'u was given 14 days to appeal the sentence.