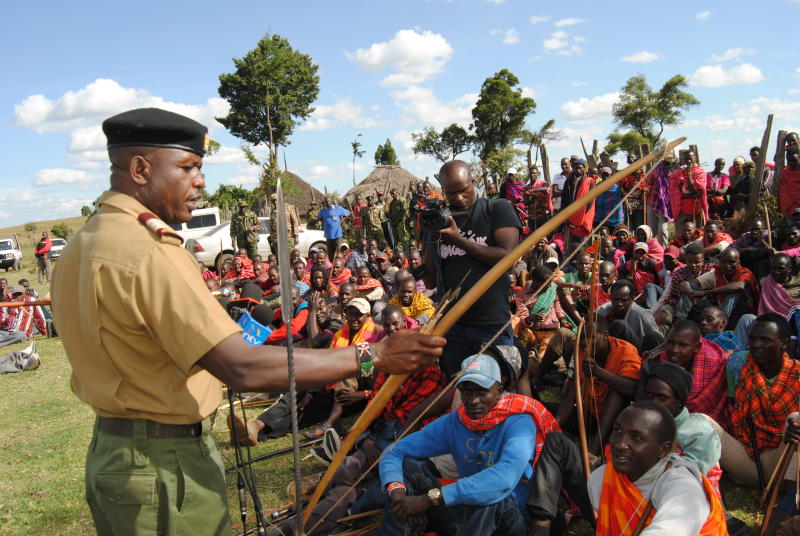 The national government has blamed ethnic violence that left three people dead, several injured and more than 100 houses torched on incitement related to the Mau Forest evictions.
The skirmishes started three days ago, after a herder was killed by unknown assailants and more than 100 cows were stolen. Some residents are admitted at Narok Hospital with arrow injuries.
A security team led by County Commissioner George Natembeya, who addressed several meetings in the area, said it was investigating political incitement in the ongoing skirmishes.
"This is wrong and must stop," said Mr Natembeya.
Announced curfew
He also announced a curfew starting from 6pm and banned groupings, and carrying of crude weapons such as bows and arrows, spears and machetes.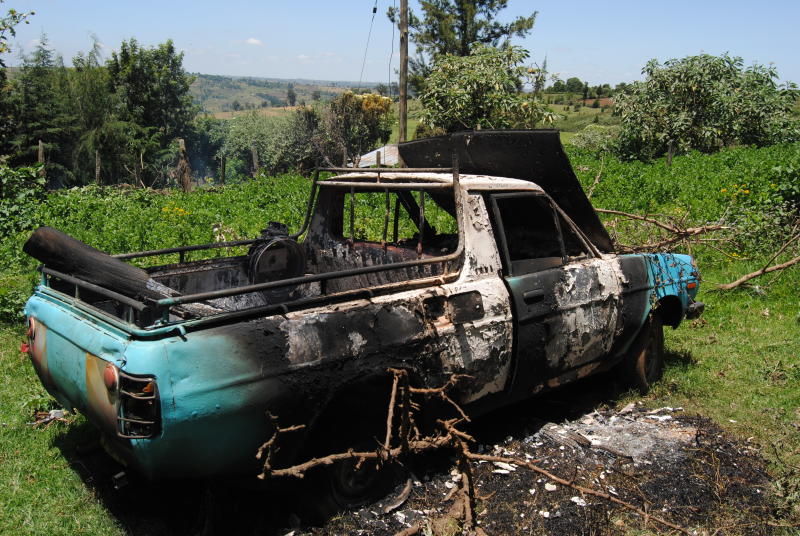 The county commissioner vowed that the ongoing insecurity would not deter the Government from implementing the second phase of the forest evictions that target more than 40,000 people.
"If these incidents are political and aimed at stopping the planned evictions, the law will take its course," said Natembeya, adding that at least 30 people had been arrested in connection with the violence.
He called on residents to ignore social media propaganda and what he described as "reckless talk" aimed at creating fear and enmity between two communities living in the area.
This came as residents accused security personnel in the area of not doing enough to end the violence.
Livestock stolen
"What pained us was the killing of an innocent man and his livestock stolen yet the Government did nothing. We have nothing against our neighbours; all we want is security to be increased," said John Pere.
Some residents have linked the recent spate of violence in the area to a 14-day ultimatum issued to the Government by a local politician to evict the remaining Mau settlers.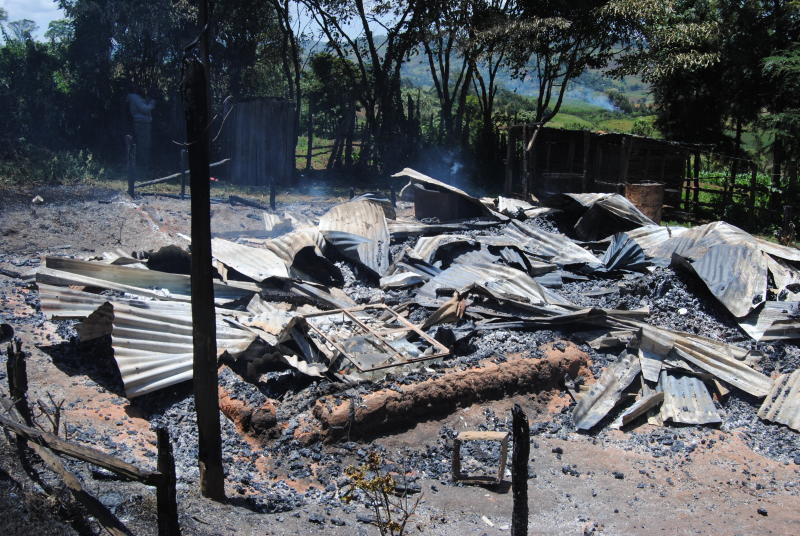 Natembeya said the Government would set up a police post in the area to curb runaway insecurity.
"The bloodshed should stop. All of us are Kenyans guided by the law - if your cow is stolen, report the matter to the police. It is not your responsibility to pursue your stolen animal because by so doing, the other side will think you want a fight," he said.
Meanwhile, a man is admitted at Tenwek Mission Hospital in Bomet County with an arrow lodged in his chest.
The man was rushed to the hospital on Friday afternoon amid skirmishes in Mau Narok.
He was admitted in the hospital's intensive care unit after surgery to remove the arrow.
Doctors at the hospital said he was out of danger.
"Our doctors have conducted a successful operation and the man is responding very well," said Tenwek Hospital CEO Geoffrey Langat.
Mr Langat said the patient was the first to be referred to the hospital since the skirmishes were reported early this week.