MP rescues three children abandoned by their mother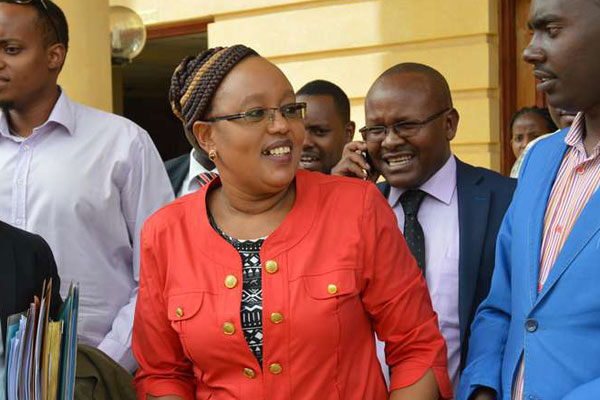 Nyandarua Women Representative Faith Gitau has come to the rescue of three children who were locked up with their mother at Kiambogo AP Post in Kipipiri Constituency.
The mother, Susan Wambui, aged 30 was arrested in the wee hours of Sunday by AP officers on patrol while completely drunk.
It was reported that she had left her four children aged between 2 and 10 at home with no one to look after them as she left with friends in a drinking spree.
However, the officers who were on a regular security patrol caught up with the mother who hurled insults at them, prompting them to arrest and escort her to the nearby Kiambogo AP Post together with the children.
The MP however intervened and secured the release of the children to their grandmother who lives nearby as their mother is now being locked up at the Miharati Police station awaiting to be charged in court.
Gitau regretted the high rate and increase in alcohol and other drugs and substance abuse, and called on the local leadership to look into ways of establishing a rehabilitation centre to save the victims.
"The county government has to intervene and control the rate at which alcohol is being consumed in the area.We have to make sure that all our youths are sober to avoid such incidents," she said.
Speaking at the Miharati Police station, the MP expressed concern that young people are the most affected by the vice and called for concerted efforts to address the matter.
She also instructed the security officers in-charge of the Miharati Police station to take the woman for a psychiatric test before charging her, saying she appeared to be suffering from a mental problem.
The mother, told security officers at the station that she was living a horrible life since she has always been abused and assaulted by her elder brother.
She said her brother has been chasing her away from their maternal home after she divorced her husband who now works at a quarry in Ndunyu Njeru trading centre of Kinangop Sub County.