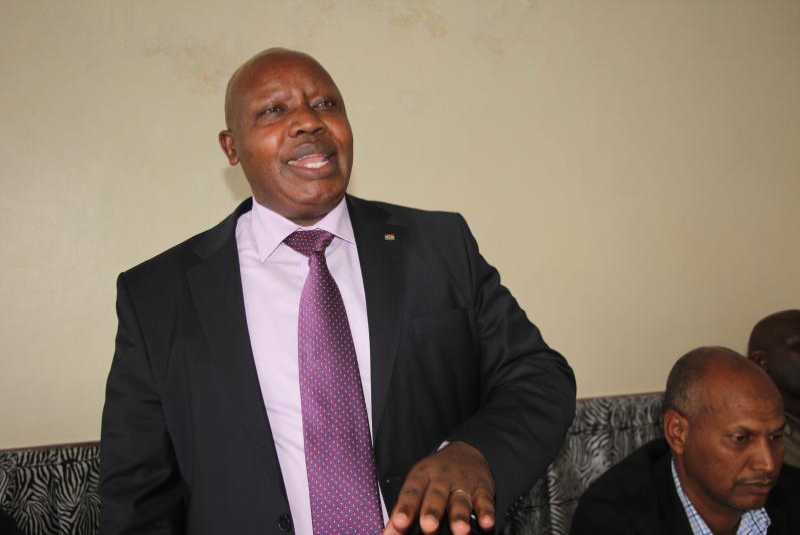 Demonstrations in the public transport sector across Nakuru County are expected to kick off following the introduction of sixteen percent Value Added Tax (VAT) levy on fuel.
Various associations of Matatu operators have issued a notice to hold demonstrations in Nakuru Town in protest against the increment, a move expected to paralyze transport in the lakeside town and along the Nairobi-Eldoret Highway which traverses through the town.
Speaking after a meeting with the stakeholders, Nakuru Town Matatu owners' association chairman Dr Abdul Noor faulted the Treasury for implementing the levy despite an outcry from Kenyans and the National Assembly.
Dr Noor described the implementation of the new tax as oppression on the commoners saying that the ripple effect will see the cost of living skyrocket beyond the reach of many Kenyans.
"It is a shock that the government we showed great allegiance to during elections has turned to be our oppressor. Currently, most Kenyans are living below the poverty line and the increased cost of fuel will worsen this," said Dr Noor.
While calling on the National Assembly to summon Finance Cabinet Secretary Henry Rotich for disregarding the voice of the house (representatives of all Kenyans), Dr Noor said that the Treasury ought to show discipline in its operations.
"Kenyans are being overtaxed and the people whom they elected to defend them disregarded. Kerosene prices have been pushed high at a time when ban on logging is on. We have been left with nowhere to turn to," said Dr Noor.
On his part, Central Rift Matatu Owners Association Chairman Stephen Muli cautioned the government on the move saying it will automatically lead to hiking of fares by public service operators.
"We want the government to temporarily halt the increase of the levy whose effect will trickle down to our customers who will have to bear with the high costs of transport," said Muli.
While calling on the government to increase the levy in phases to allow the consumers time to adjust, Mr Muli said that the achievement of the Big Four agenda of the Jubilee government will also be at stake.
"The levies should be increased in phases so as not to hurt the consumers. Once the transport charges are hiked, the cost of implementing projects in support to the Big Four agenda will definitely rise and jeopardize the process," said Mr Muli.