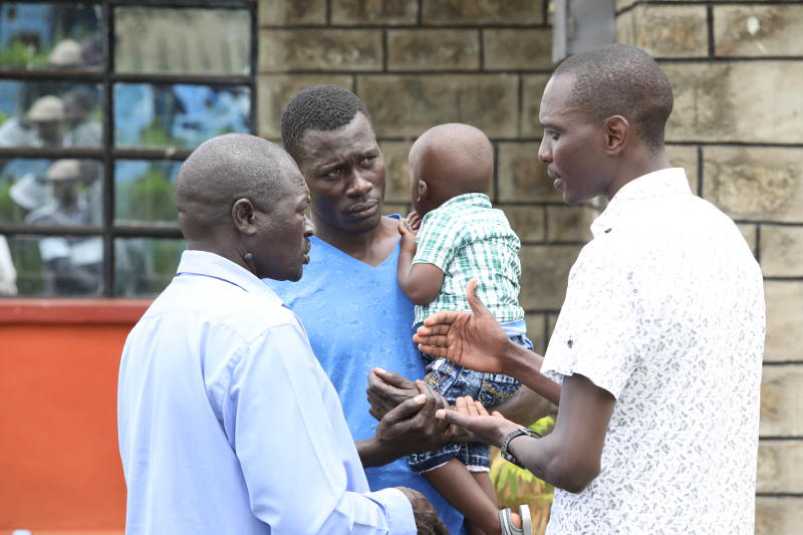 The home of Nicholas Bett, the athlete who died in an accident on Wednesday, was a beehive of activity, as friends and relatives prepared for his burial.
A tractor laden with white and blue plastic chairs could be seen driving into the compound at Simat village in Uasin Gishu County, yesterday, as volunteers mounted tents. "It has happened and there is nothing much we can say or do. He was hardworking and he has left a big gap," said Bett's widow Gladys.
On Facebook, Gladys gave a tribute: "I have lost a golden heart. I celebrate you my sweetheart. You always loved us. You loved me like your own sister. I thank God for the moments we shared."
Haron Bett, his twin brother and fellow athlete, painted a picture of a supportive sibling. "My brother was very happy for me when we won the hurdles relay in Asaba, Nigeria. He lauded our efforts and encouraged us to be better," he said.
Haron said they jetted back to the country from the Africa Championships in Nigeria together, but his brother remained in Nairobi. "He said he had some things to attend to and promised to get home as soon as possible by road or by one of the early morning flights," said Haron.
The usual silence at the home was broken by a roaring lawn mower trimming grass in preparation for Bett's send-off. "We have slated the ceremony for 17 August. Preparations for a proper send-off are on course," he said.
A piece of the family land in Simat has been set aside for helicopters' landing and a maize plantation cleared to create space for the more than 5,000 mourners expected at the burial.
Haron has vowed to support his brother's children and widow.
The twins attended Simat Primary School. They proceeded to Paul Boit High School, but later transferred to Cheptil High School.
They played volleyball then switched to the track and field events. Bett won a gold medal in 2015 World Championships in Beijing China.
In Nigeria, where Kenya topped the medal standings, Bett, who was a traffic police officer in Kisumu, made it to the finals but got an injury before the finish line