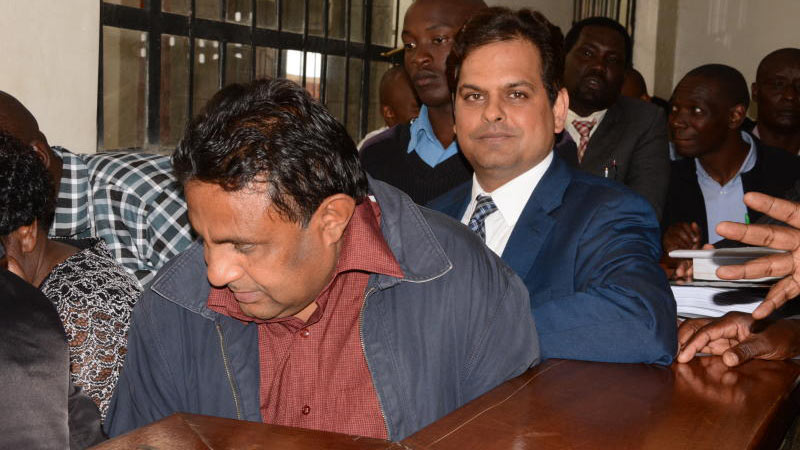 Two senior officers from Nakuru County government have moved to the High Court to challenge the decision by the DPP to charge them with the deaths of 48 people following the Solai Dam tragedy.
Luka Kipyegen, Rongai sub-county administrator and Johnson Kamau Njuguna the director of water in Nakuru want a judicial review in the manslaughter case that they are facing.
The two are part of the nine suspects who have been charged at the Naivasha law courts with 48 counts of manslaughter and failing to prepare an environmental impact assessment report of the dam.
They faced a fiftieth charge of neglect of duty and they have since denied all the charges.
Others charged in the case include the owner of Patel farm Perry Manusukh Kanasagara, his manager and five other government officers.
A day to the pre-trial (Friday), the county workers in a petition noted that the charges preferred against them could taint their reputation.
They have accused the DPP of preferring criminal charges against them terming this as a violation of the right to fair administrative action as there was no basis in the charges.
"The decision by the DPP is in violation of the provisions of the fair administrative Actions Act as the decision is not lawful, reasonable and procedurally fair," reads the petition in part.
Through their lawyer Lawrence Kariuki, the defendants noted that the DPP was abusing his powers in preferring the manslaughter charges against them.
"There is no mandate vested in the office of the DPP and it will be unfair to drag the accused through prosecution only to be acquitted," they said in the petition.
They have further argued that the duty of regulating the use of water is exercised by the Water Resource Authority (WRA) and not the county government.
"There is no involvement of the county director of water or sub-county administrator in the regulation of water or inspection of water permits," the petition reads.
They have noted that if found guilty on the count of neglect of duty, they are liable to a jail term not exceeding two years which is not an easy fete.
"The actions of the DPP are tainted with irrationality, unreasonable and procedural impropriety and the intervention of this court is necessary," they said.
In the submission, the lawyer called on High Court Judge Richard Mwongo to listen and determine the petition before the main case start on September 10.
He said that the case had drawn wide public interest adding that the court should give a clear direction before the trial began.
The court set August 14 as the hearing date for the petition.