Nandi Hills MP Keter to know his fate today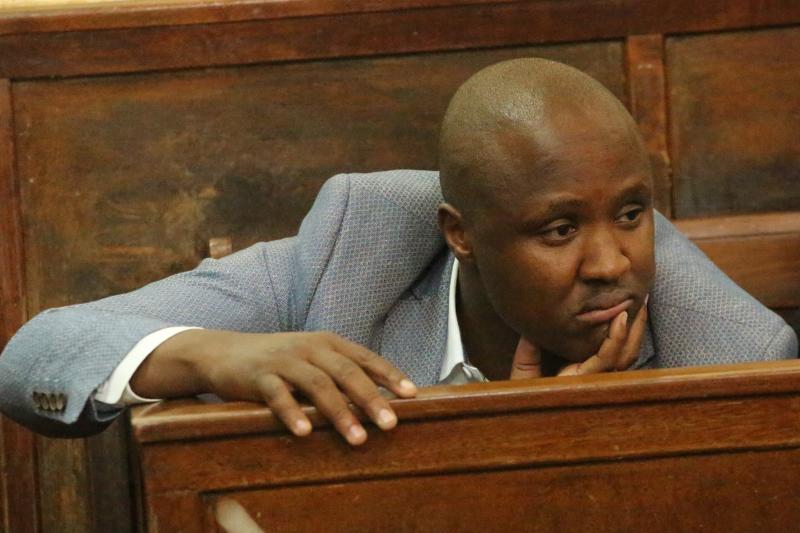 Nandi Hills MP Alfred Keter will today know his fate when the Court of Appeal in Eldoret delivers its judgement on an appeal he filed after High Court nullified his poll victory.
The MP has challenged the decision, on March 1, by High Court judge Kanyi Kimondo, nullifying his election following a successful petition by Bernard Kibor who vied as an independent candidate.
Justices Erastus Githinji, Hannah Okwengu and Jamilah Mohammed will determine if Keter retains the seat or will face a by-election.
Keter's lawyers, led by Otiende Amollo, had told the appellate court that the High Court erred in law by nullifying the election based on non-factual evidence.
"The High Court used a single ground that Keter campaigned in six places on August 6, last year, but we have argued that there was no evidence to that effect," said Amollo told the three-judge bench.
The MP maintained he did not engage in illegal campaigns and his victory should be validated by the appellate court.
"On the material day, I was visiting a friend but the High Court believed I was campaigning, which is untrue. And it is my prayer the victory of August 8 should not be taken away," the MP told the appellate court.
But Kibor, through his lawyer Amos Magut, asked the judges to reject the appeal and uphold the High Court decision because witnesses had said Keter campaigned on the said day, which was out of the time stipulated by the IEBC.
At the High Court, Kibor had accused IEBC of colluding with Keter to rig him out.
Keter was declared the winner by IEBC with 28,923 votes against 13,872 garnered by Kitur.